Trump must stand up to Russia, not treat it as equal – UK defense secretary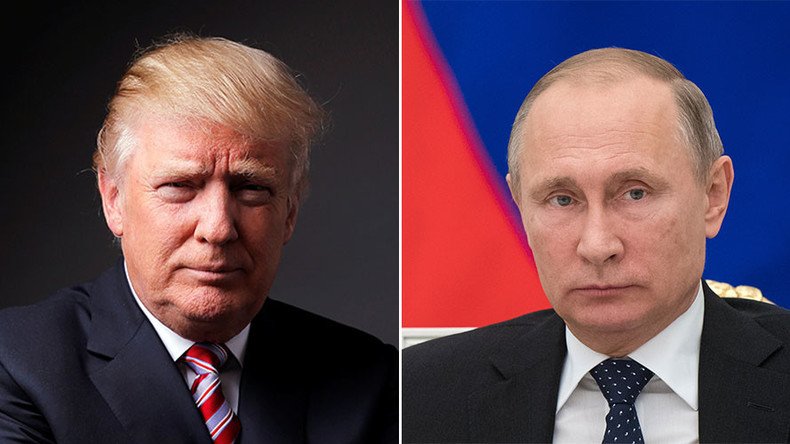 Britain will not shift from its tough stance on Russia and US President-elect Donald Trump must not treat Moscow as an equal partner on the world stage, UK Defence Secretary Michael Fallon has said.
British officials have grown concerned over what they see as Trump's decidedly non-hawkish stance towards Russia compared to the UK's hostile tone.
In a BBC radio interview, Fallon said Trump's "campaign rhetoric" on Russia might well be different to "what he does in practice."
"In practice every American administration has always stood up to Russia. We're not suggesting you shouldn't talk to Russia but what you can't do is treat Russia as business as usual, as any kind of equal partner," Fallon said.
"Russia is clearly breaking the international rules by what it did in Crimea and Ukraine, and that can never be forgotten," he added.
Fallon's comments come as Britain deploys extra troops to Eastern Europe.
"Putin, I think, is testing the alliance and we have to respond," he said.
"We have to make clear that NATO is a defensive alliance but ultimately it is prepared to come to the defense of those members who feel very vulnerable, particularly on the eastern flank – countries like the three Baltic states and Poland in particular."
In late October it was announced up to 800 armored infantry troops would be deployed to Estonia while Royal Air Force (RAF) fighter jets would be deployed to Romania in what appears to be a reiteration of the strategy of containment employed by the West against the Soviet Union during the Cold War.
Fallon struck a belligerent tone in the Wall Street Journal at the time when he warned that Europe "is our continent" and, as such, would be defended.
While he claimed the force would be "defensive in nature" he pledged it would be "fully combat-capable."
Britain's deployment of troops, drones and aircraft is expected to begin in May 2018.
You can share this story on social media: