NATO war with Russia 'not likely' in 2017, UK Defence Secretary says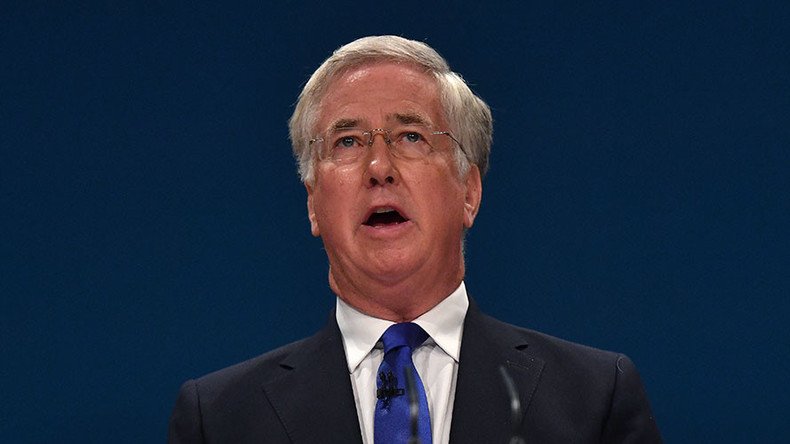 Speculation that NATO could go to war with Russia next year are "too extreme," according to Britain's defence secretary, who maintained that such an apocalyptic scenario is "not likely" despite what he called "much greater Russian aggression this year."
Speaking to the House of Commons Defence Committee, Sir Michael Fallon, the UK's defence secretary, said that NATO and Russia are not on a collision course for war in 2017.
When asked if the plot of a novel called 2017 War With Russia looks realistic, Fallon said the outlook expressed in the book was too extreme and solely that of its author, General Sir Richard Shirreff, NATO's former deputy Allied Commander in Europe, who was once the most senior European officer in the military alliance.
"Well, there are a lot of people writing books and trying to sell them, and his is a very good one. However, I don't agree that war with Russia is likely next year. I think that is too extreme," he said, as quoted by the Independent.
The book by General Shirreff, which was described by the Financial Times in May as "a techno-thriller and a clarion call to the West," portrays Europe in the face of an impending 'Russian invasion,' with Moscow making use of "craven apologists" in Berlin and "semi-pacifist" politicians in London.
While Fallon did warn that the UK and its allies have already seen what he called "much greater Russian aggression this year, and in previous years," citing Moscow's operation in Syria and the recent cruise of the Russia's naval group led by aircraft carrier Admiral Kuznetsov, he added "But I don't think that presages an open conflict next year."
"And I hope that General Shirreff would – and I think he does this – recognize that NATO is now responding. So, NATO is waking up to the challenge," he added.
The statement follows speculations recently appearing in the British media that have fanned fears of the looming global war.
Unconfirmed reports appearing in a number of British tabloids earlier in October claimed that Russian officials in the West had been ordered to fly their families and children home in alleged preparation for a war.
Later in the month, a group of Russian naval ships bound for the Mediterranean passed through the North Sea and English Channel, causing a media frenzy in the UK akin to what might be expected if Moscow was planning to send an invading force to the British Isles.
Russia's military said the naval group's objective was to "ensure a naval presence in operationally significant areas of the world's oceans," and ensure "the safety of maritime navigation and other maritime economic activities" of Russia.
The latest anti-Russian outburst came from Andrew Parker, the director of MI5, who accused Moscow of employing "increasingly aggressive ways – involving propaganda, espionage, subversion and cyber-attacks" to undermine Europe and the UK in particular.
He alleged that military secrets, industrial projects, economic information, as well as the UK government and foreign policy are likely to be targeted by Russian intelligence.
Within hours, Kremlin spokesman Dmitry Peskov dismissed Parker's allegations, saying they "do not correspond to reality," while adding that "until someone produces proof, we will consider those statements unfounded and groundless."
The Russian embassy in London also reacted to Parker's comments in a tweet, saying it was "saddened to see a professional trapped to [sic] his own propaganda-created world."
You can share this story on social media: