Assange set to meet Swedish prosecutor for interview in Ecuador's London embassy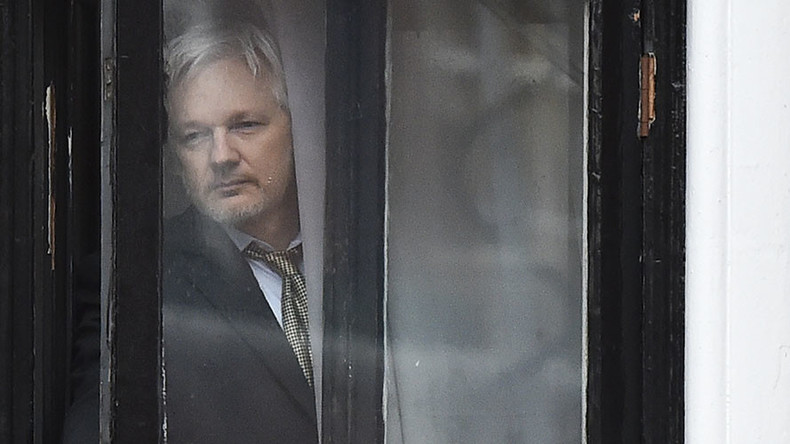 WikiLeaks founder Julian Assange is set to finally meet with Swedish prosecutors for an interview at the Ecuadorian embassy in London this month in a bid to end his four-year-long "diplomatic deadlock," reports Reuters.
"Ecuador has granted the Swedish request for legal assistance in criminal matters and the interview will be conducted by an Ecuadorian prosecutor," said the Swedish Prosecution Authority.
READ MORE: Assange: Clinton is a cog for Goldman Sachs & the Saudis (JOHN PILGER EXCLUSIVE VIDEO & TRANSCRIPT)
The interview will be conducted on November 14 by Swedish assistant prosecutor Ingrid Isgren and a Swedish police investigator, who will report any findings back to Sweden. The investigation concerns sexual assault allegations made against Assange in 2010, which he denies.
Read more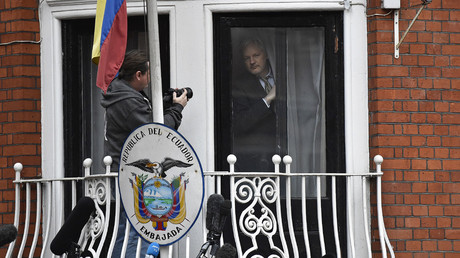 Assange has expressed concern that if he goes to Sweden to meet with authorities, he would be extradited to the US, which is investigating him for releasing government documents.
The 45-year-old has lived in Ecuador's London embassy since being granted asylum there in 2012.
Assange's stay has been fraught with controversy of late. The Ecuadorian embassy disabled his internet access two weeks ago after WikiLeaks continued to publish emails from the hacked account of Hillary Clinton's campaign chair John Podesta.
A week after Assange's abrupt internet cut-off, rumors of his death began circulating online, leading his supporters to call for proof of life.
Hacktivist group Anonymous took down the Ecuadorian government's webmail in retaliation.
READ MORE: Assange 'shocked' at Swedish refusal to grant leave for funeral of WikiLeaks director
Swedish prosecutors previously refused to temporarily suspend Assange's arrest warrant to allow him to leave the embassy to attend the funeral of WikiLeaks director, Gavin MacFayden, or to visit hospital for an MRI.

The UN Working Group on Arbitrary Detention found Assange to be "arbitrarily and unlawfully detained" by Sweden and the United Kingdom in February.