Anonymous claims it took down Ecuadorian govt webmail after embassy banned Assange from internet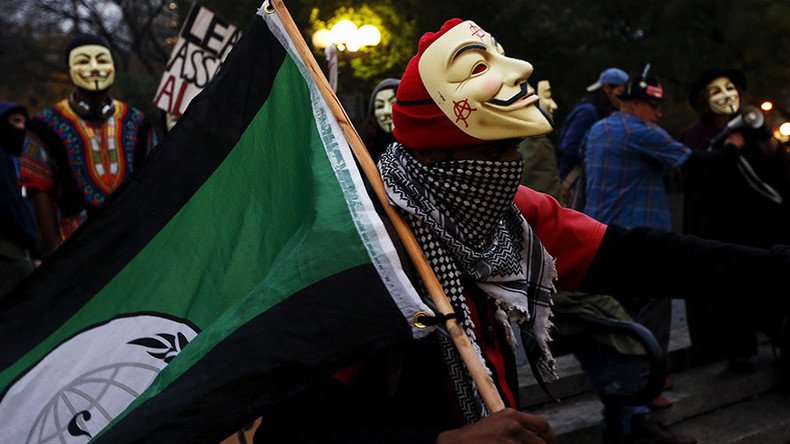 Hacktivist group Anonymous said it had shut down the Ecuadorian government mail in retaliation for its decision to cut off WikiLeaks founder Julian Assange's internet connection for the period of the US presidential elections.
READ MORE: Impacting US election: Ecuador cut off Assange's net because Clinton leaks 'breached impartiality'
"Shut Down The Internet; We'll Shut Down Your Communications!" read the tweet posted by Anonymous on Sunday night.
The claim, supported by a screenshot with "connection timed out" messages in response to the pinging of the supposed government address/port, could not be immediately verified.
The Ecuadorian Embassy in London disabled Assange's internet access on Monday after WikiLeaks published a new batch of leaks from Democratic presidential nominee Hilary Clinton's campaign chair John Podesta.
Ecuador said the move was prompted by the publication of the "wealth of documents, impacting or influencing the US election campaign."
The statement said that Ecuador "does not interfere in external electoral processes" and does not intend to take sides in the US presidential race.
On Sunday, the WikiLeaks Editorial Board released a statement in response to the accusations, stressing that the whistleblowing site "has never published from jurisdiction of Ecuador and has no plans to do so," and neither has Assange.
"WikiLeaks publishes its journalistic work from large data centers based in France, Germany, the Netherlands and Norway, among others," the statement reads, telling the Ecuadorian authorities that they bear no liability for the leaks.
Assange has been living in the Ecuadorian Embassy in London since 2012 after he was granted political asylum over fears he may be persecuted for WikiLeaks publications in the US. Assange faces extradition to Sweden in connection with rape allegations, which he strongly denies, and believes them to be a mere pretext to send him to the US for a possible trial.
READ MORE: WikiLeaks director & Assange's mentor Gavin MacFadyen dies
Earlier in October, WikiLeaks announced it would be releasing documents on the US presidential elections in the runup to the vote on November 8.
You can share this story on social media: