Poorest paid will see even lower wages than predicted in coming years thanks to Brexit – report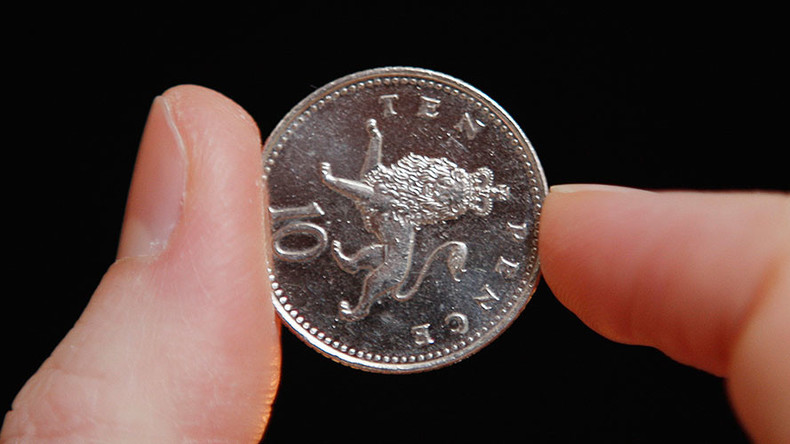 Britain's lowest earners, many of whom make just £7.20 ($8.83) an hour, will see their salaries plummet as Brexit triggers an economic downturn, experts warn.
According to a new report by the Resolution Foundation, leaving the European Union will hit increases to the national living wage, slowing down growth and setting back living standards far below current predictions for the coming years.
The newly established National Living Wage (NLW) will rise to £7.50 ($9.15) an hour - 10p ($0.12) lower than expected.
"While there is much uncertainty over Britain's long-term economic outlook, most economists agree that wage growth in the next few years is likely to be weaker than expected prior to the referendum," said the think tank's policy analyst Conor D'Arcy.
"An increase to around £7.50 will deliver a welcome annual pay rise of up to £600 for full-time staff. Though that's less than the £800 raise previously forecast."
But former Chancellor George Osborne's previous aim to lift the NWL to £9 ($10.98) by 2020 is now well off the mark. A more likely scenario would see minimum pay reach £8.20 an hour ($10) by the end of parliament.
"Ambitious policy announcements need equally ambitious implementation plans to make them a success. With over four million workers set to be earning the new legal minimum by 2020, ministers need to work closely with employers to ensure that they're not just able to pay the legal minimum, but can offer staff a route out of low pay altogether," D'Arcy added.
If no further drops are registered in the NLW, an estimated 800,000 workers could be helped out of low pay by 2020. Yet the current number of low wage workers in Britain is nearly six million – three in every five of which are women.
Shadow Chief Secretary to the Treasury Rebecca Long-Bailey commented that the "uncertainty" resulting from the Tories' "lack of plan for Brexit" was affecting the most vulnerable workers in Britain.
"This prediction that we will see a smaller living wage rise next year is bad news for workers who are already worried about their future due to a chaotic Tory Brexit and the impact this could have on our economy," she added.
A Business Department spokesman replied that the Government was "committed to building an economy that works for all and the national living wage is doing just that, with more than one million workers already benefiting from a pay rise. The independent Low Pay Commission is chiefly responsible for making recommendations for national minimum wage rates."
You can share this story on social media: