British MPs denied vote to trigger Brexit – May spokeswoman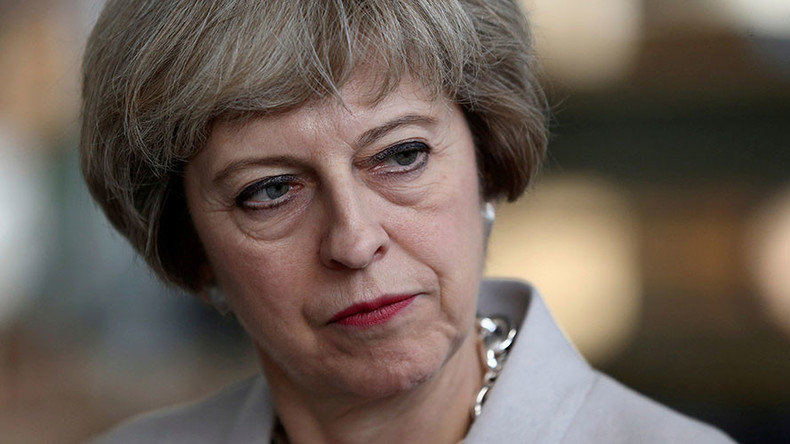 Parliament will not be granted a vote on triggering Article 50 of the Lisbon Treaty, a Downing Street aide has said, just a day after UK Prime Minister Theresa May was forced to agree to a 'full and transparent' debate on the launch of Brexit negotiations.
The sterling dropped a quarter of a US cent on Wednesday's announcement, but remains a percent stronger than the previous day when the Government accepted a Labour Party motion calling for MPs to "properly scrutinize" May's strategy for leaving the EU.
The concession has been characterized as a U-turn in the wake of mounting cross-party pressure for greater transparency and accountability in the government's Brexit plan.
Shadow Foreign Secretary Emily Thornberry told BBC Radio 4's Today program: "We have a government who are about to make major decisions on behalf of this country and they want to go into a locked room and fight it out amongst themselves and come out with some plan that they want to keep secret."
May's spokesperson said earlier that the prime minister has always believed that Parliament had "an important role to play" in the UK's withdrawal from the EU.
"But we also believe this should be done in a way that respects the decision of the people of the UK when they voted to leave the EU on 23 June and does not undermine the negotiating position of the government as negotiations are entered into."
The government, however, has remained steadfast in its commitment not to provide running commentary on details of its negotiating plans with Brussels. Meanwhile, Labour has called on the government to answer a list of 170 questions about Brexit. The list, drafted by Thornberry and shadow Brexit secretary Keir Starmer, includes questions on trading relationships and migration rules.