Intel on potential ISIS plot against UK & German mission in Ankara, British embassy closed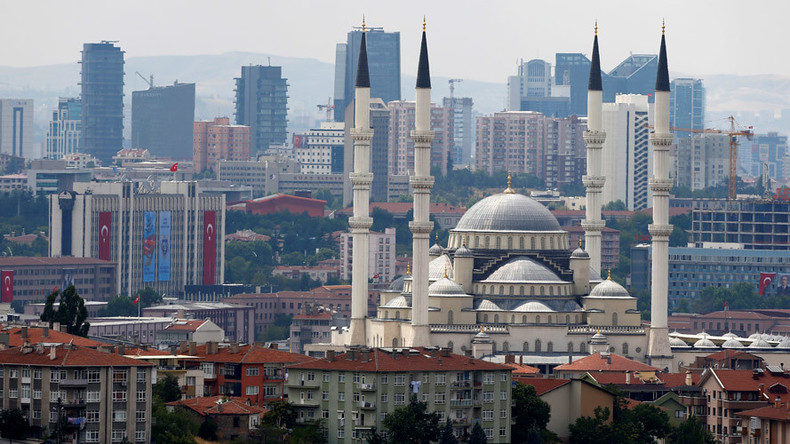 Four people were detained during an investigation into a possible Islamic State (IS, formerly ISIS/ISIL) threat against the British and German embassies in the Turkish capital. The British embassy in Ankara has been closed for security reasons Friday.
The UK's Foreign and Commonwealth Office announced on its website late Thursday that the British embassy in Ankara had been closed for security reasons. The German embassy also said it was only opening for limited operations on Friday.
The closures reportedly occurred following intelligence about a potential IS threat against the missions, according to the Turkish state-run Anadolu Agency.
Read more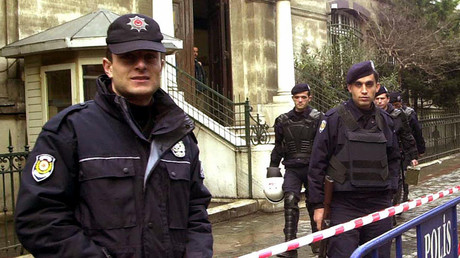 Turkish authorities detained four people in an investigation, but found no links between the suspects and any terrorist groups, the agency reported.
The embassies had already been closed from Monday to Thursday for the Eid al-Adha holiday, one of the two most important festivals on the Islamic calendar, Reuters reported.
Turkey has been targeted by Islamist and Kurdish militants in the past.
Just last month, a suicide bomber killed more than 54 people, including 22 children, at a wedding in the southeastern city of Gaziantep. The attack was believed to have been carried out by IS militants.
In its statement, the Foreign and Commonwealth Office also advised Britons against traveling within 10km (6.2 miles) of the Syrian border and Diyarbakir, the largest city in the mainly Kurdish southeast, which has been hit by violence since the end of a ceasefire between the Kurdistan Workers Party (PKK) and government forces last year.