Love triangle? Murdoch 'badly hurt' by closeness of Tony Blair and ex-wife Wendy Deng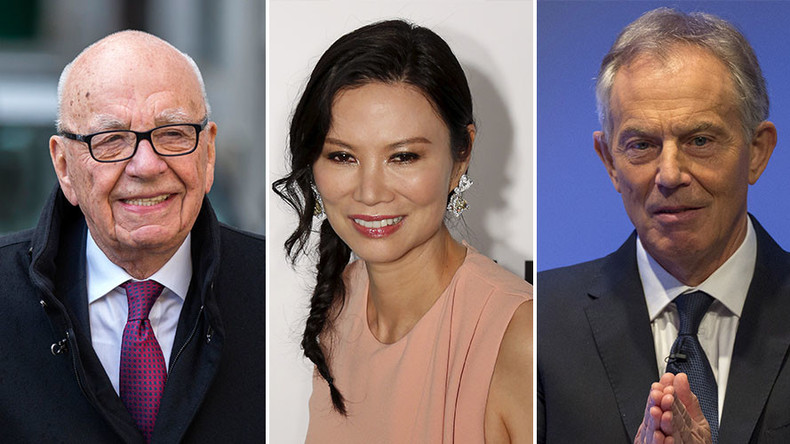 Media baron Rupert Murdoch was badly hurt by the closeness of his now ex-wife Wendy Deng and former UK PM Tony Blair, a close ally has revealed.
In a new book, Chris Mitchell, who served as the head of the Murdoch-owned The Australian, talks in depth about Murdoch's woe at the closeness of his ex-wife and the Iraq War-era prime minister.
Read more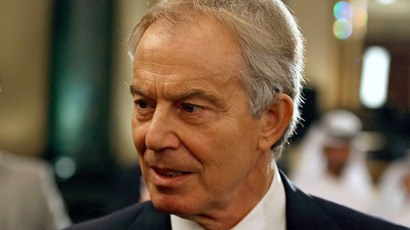 He claims the relationship between Deng, with whom Murdoch has two children, and Blair, to whom the controversial media billionaire was "financially and politically generous," was reported on by domestic staff.
"It was clear that my boss had been devastated by the closeness he found between his wife and his former friend," Mitchell said.
"I never asked what that was, but it is clear that his Australian family, alerted by domestic staff, rang the bell on whatever was going on when Rupert was out of town."
Hill also blasted the left-wing media for demonizing Murdoch at a time when he was at a low ebb following the marriage breakdown.
"It seemed to me at the time that, in the post-phone-hacking media world, Rupert's marriage breakdown was treated vindictively, and that a man well into his 80s losing a wife with whom he had fathered two children was given no room to grieve for his loss," he wrote.
Speaking about Murdoch's recent marriage to former model Gerry Hall, Mitchel said the Sun and Times owner was "a loving patriarch and husband, not at all the caricature so beloved of the left-wing media.
"And, of course, there was an added benefit to marrying his new bride in Fleet Street. He could yet again thumb his nose at the Guardian luvvies who had tried so hard to bring him down with the phone-hacking story."
Despite both Deng and the New Labour architect denying the affair, the relationship was warm enough for her to describe Blair as having a "good body and really, really good legs [and] butt" in a note published in 2014.
Chinese-born Deng went on to say she loved his "pierce[ing] blue eyes" and his "power on the stage… and what else and what else and what else…"
The note was published in Vanity Fair, which described it as a "steamy, lovelorn missive."