UN blames 'anti-immigrant rhetoric' of Brexit campaign for spike in hate crime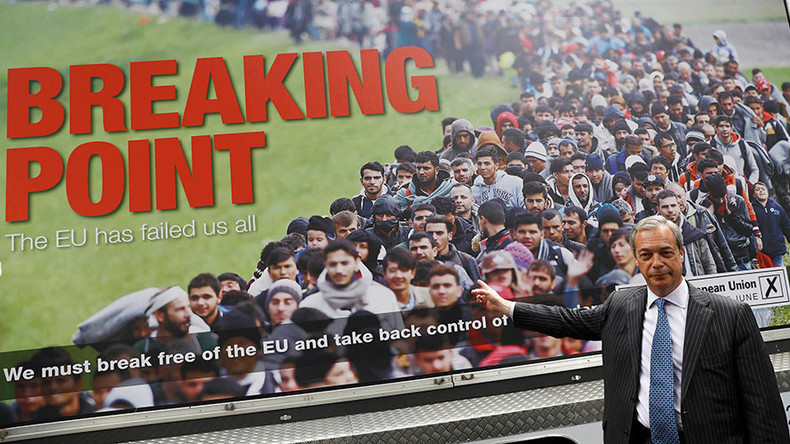 British politicians' "anti-immigrant" rhetoric during the EU referendum campaign caused a significant spike in recorded hate crimes, according to the United Nations.
The UN's Committee on the Elimination of Racial Discrimination said prominent political figures created prejudice during the campaign and failed to condemn racist abuse.
The report expressed concerns about the spike in hate crimes reported in the UK following the referendum.
Racist abuse peaked the day after the referendum results were announced, when 289 hate crimes were reported across England, Wales and Northern Ireland.
Britain saw a 42 percent spike in hate crimes in the run up to polling day and the week after, with some 3,198 incidents of this type lodged between June 16 and 30.
Almost 200 hate crimes were reported to the police each day between July 1 and 14, a total of 3,001 incidents.
The UN committee said it is "seriously concerned" at the sharp rise.
"The committee remains concerned that despite the recent increase in the reporting of hate crimes, the problem of underreporting persists, and the gap between reported cases and successful prosecution remains significant," the report said.
"As a result, a large number of racist hate crimes seem to go unpunished."
The committee also expressed concern about the "negative portrayal" of ethnic minority communities, immigrants and refugees in the British media.
Former UKIP leader Nigel Farage came under particular criticism during the referendum campaign for unveiling a poster with pictures of Syrian refugees alongside the caption "breaking point."
The poster was widely condemned as having racist undertones and was criticized for its striking similarity to a 1941 Nazi newsreel showing a long line of Jewish refugees on a forced march.
Senior figures in both the Remain and Leave camps denounced the poster, with Scottish First Minister Nicola Sturgeon calling it "vile and racist," and Leave campaigner Michael Gove admitting he "shuddered" when he saw it.