Number of EU migrants entering Britain surged ahead of Brexit vote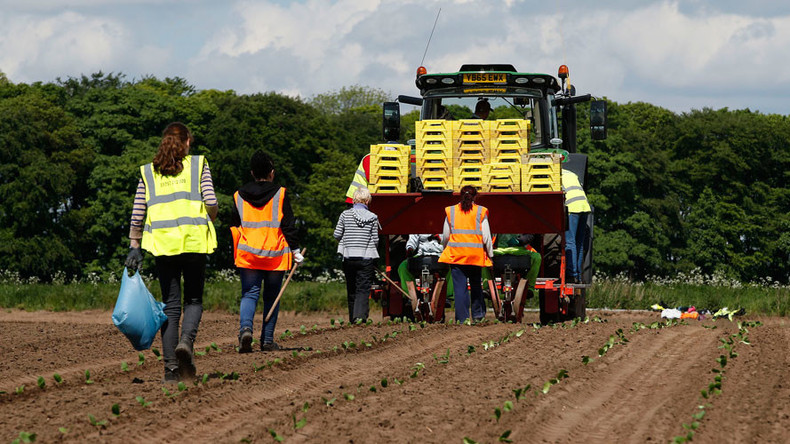 The number of non-British workers employed in the UK rose by 110,000 in the three months before the Brexit vote, according to official figures.
The number of workers from outside the UK grew to 3.45 million in the second quarter of the year – a sharp rise compared to the much smaller increase of 58,000 more British nationals in work.
The figures, released by the Office for National Statistics (ONS) on Wednesday, revealed that workers from Eastern Europe largely contributed to the surge.
Read more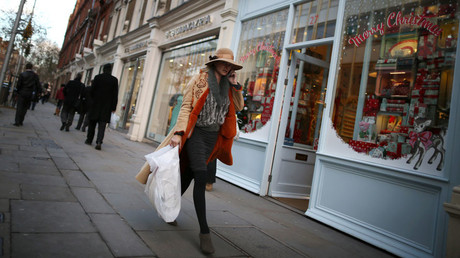 Specifically, workers from Poland, Hungary, the Czech Republic, Slovakia, Slovenia, Latvia, Lithuania and Estonia reached a record 1,007,000 in the second quarter of the year, up 44,000 from the previous quarter.
However, Britain's attractiveness for EU workers is expected to wane over the next year as a result of the falling pound, a weaker economy, and perceived negativity towards immigrants following the Brexit vote.
The ONS figures also revealed a positive employment climate that appeared to be unaffected by the Brexit vote, with the number of people claiming jobless benefits falling by 8,600 to reach 763,600. That's compared to a forecasted rise of 9,500 claiming such benefits.
Although many economists predicted panic among employers and widespread job losses following the Brexit vote, the number of people in work in the second quarter of the year rose to 31.75 million – an increase of 172,000 from the previous quarter.
Meanwhile, the employment rate – which measures the number of people in work between the ages of 16 and 64 – hit 74.5 percent, the highest since records began in 1971.
Read more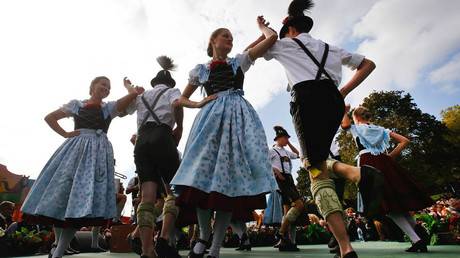 However, Suren Thiru, head of economics at the British Chambers of Commerce, was hesitant to celebrate the ONS findings.
"Labor market indicators tend to lag behind the wider economy, so it is likely to be some time before the full post-referendum employment picture emerges," he said in a statement.
While Britain enjoys a better-than-forecasted employment climate – at least for now – German Chancellor Angela Merkel said in an interview posted by her party's website that she "regrets" the decision of the British public regarding the Brexit vote. She added, however, that it is "irreversible" and that the EU must now "negotiate according to our own interests."
That statement was echoed by German Deputy Foreign Minister Michael Roth, who said Britain's future relationship with the EU will require a "custom-fit agreement," but the UK will not be able to "cherry-pick."
European Council President Donald Tusk has said there is nothing to negotiate with the UK until Prime Minister Theresa May's government submits an official notice to leave the bloc.
That decision, however, shouldn't be delayed too much longer, according to Roth.
"We're seeing a great deal of uncertainty right now," Roth said, as quoted by Bloomberg.
"There's a fundamental understanding in the EU that the British government needs to reach clarity first. But things shouldn't be put on the back burner, either."