Child sex abuse still rampant in Rotherham despite report on 1,000s of victims – Express UK probe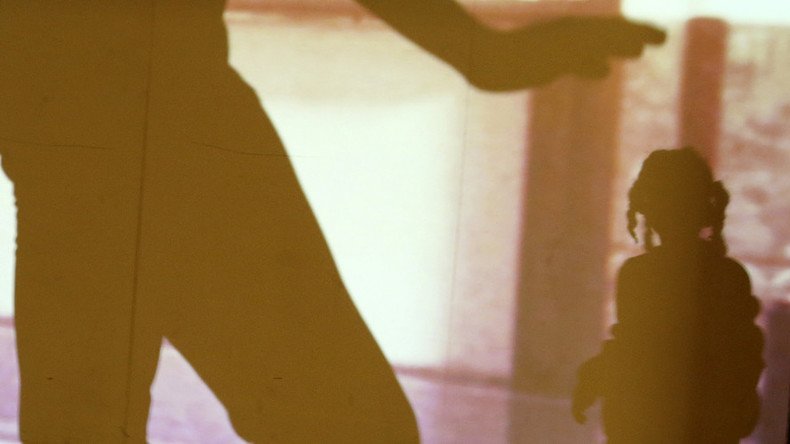 Thousands of young girls are being groomed for sex in Rotherham on an "industrial scale," but abuse victims say authorities have failed to get the situation under control for years, Express.co.uk has disclosed in a special investigation.
The men are mainly from Mirpur, a city in the Kashmir region on the border between Pakistan and India.
The situation came into the public spotlight after a chilling 2014 report by Professor Alexis Jay showed that at least 1,400 girls had been peddled for sex by Kashmiri gangs between 1997 and 2013, while police ignored many reports of abuse out of fear of being branded as racist.
However, a more recent report published by Professor John Drew in March said that the authorities had managed to deal with the situation, claiming that police were "adequately" coping with child grooming and failures were "isolated."
Nevertheless, Express.co.uk spoke with activists, locals, and victims of abuse and discovered that the plight of many young girls in Rotherham is still the same.
"I know a few girls who have come forward recently and been told they are being racist and I know a lot that won't come forward and to be fair I can't blame them. Nothing has changed, not in the slightest. It's still the same scale as before," a girl identified as Lizzie, said.
You hear about new girls being abused "on a daily basis," she added.
Another victim called Ellie told Express.co.uk that "raping of white girls by these men is still going on."
"Some, I know, have had to wait months before they're even asked to give a statement [to the police]. It's shockingly bad still," she added.
An investigation dubbed Operation Stovewood is currently looking into over 7,000 lines of inquiry.
However, the victims say they have seen little result from these efforts.
"What have the National Crime Agency been doing for the last 18 months with their 10 million pounds? No arrests yet? We're feeling desperate and disheartened," Ellie said.
Locals have stopped relying on police in these matters, she added, saying that she "wouldn't advise people to go to the police because they don't do anything. I'd rather take it into my own hands."
There is other evidence supporting her statement: a father of a girl who was raped by the gangs told Express.co.uk that Kashmiri men from the same circle as her abuser appear outside their home and still intimidate the family.
"Every night for 13 nights out of 14 between midnight and 1am we had people coming and knocking on the door saying it was takeaways. We don't really eat takeaways, and when we looked through the spy hole they had no food and you could see a car full of Asians."
In another incident, they were going past a BMW parked near their house, and "heard them saying something, but we just ignored it. We got across the road and all of a sudden we started hearing this abuse 'you white bastards, don't think your daughter is safe,' things of that nature."
Then, "this big Pakistani guy with a shaven head – he was wearing some sort of robes – put his arm out of the car window and he was waving a tin of lighter fuel shouting 'we will see, we will see.'"
"These groomers, these pedophiles are still running this town and the police are still doing what they were doing back in the day – nothing. Children in this town are at risk now and it's appalling."
Human rights activist support the victims, saying that the sex grooming is still happening "on an industrial scale."
Campaigner Anne Marie Waters, who conducted her own probe into the Rotherham sex attacks, said the child grooming is still thriving, adding that many victims are "too scared" to speak out.
"Everyone I spoke to agreed on the fact that it's still going on whether it was child abuse victims, police, councillors – nothing has changed."
Lawyer David Greenwood, who has represented dozens of girls abused by the gangs, said six "splinter groups" of pedophiles now exist in Rotherham.
Locals say they see it all the time as well. A Rotherham resident told Express.co.uk that he often spotted cars with abusers driving around, adding that they sometimes pretend to be taxi drivers and attempt to pick up schoolgirls.
The man, who is a former university teacher, said he was "furious" about the situation, stressing that the abuse is "rampant."
"I've seen the young men and they are like dogs on heat outside the house, they won't go away. They are outside a white girl's house, the kid is screaming in the kitchen, the men want to get in and screw her but the police aren't interested."
Local police responded that they admit that "child sexual exploitation is a pervasive crime that continues to happen within our communities."
"Protecting children from this horrific abuse is an absolute priority and we are working incredibly hard alongside victims and survivors, local authorities, charities like Barnardo's and other voluntary organizations to raise awareness of this crime and to understand how we can better identify those at risk," said the South Yorkshire Police's Assistant Chief Constable, Rachel Barber.
READ MORE: £18mn investigation into historic child sex abuse case delayed again
Rotherham Council Leader Cllr Chris Read added, "Tragically there will always be criminals who want to hurt vulnerable young people, and we know children are still being exploited in communities up and down the country, including in Rotherham."
Though he acknowledged that there used to be a "serious failing in Rotherham," he maintained that today the situation is different.
"We have heard from victims and survivors who have directly informed our response – we are listening, and taking action alongside the police and other partners to keep young people safe, to disrupt offenders and to secure justice."
The official data from South Yorkshire Police shows that 161 offences of the sort have been registered since last April, and 40 people have been charged with child sex offences. There are currently 99 ongoing probes.
You can share this story on social media: