£18mn investigation into historic child sex abuse case delayed again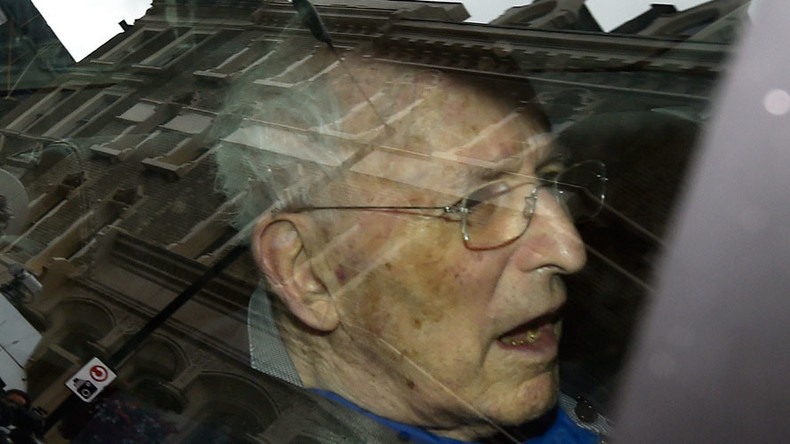 A public inquest into the alleged child abuse crimes of the late Lord Janner has cost taxpayers a massive £18 million so far, but as far as evidence is concerned not a single piece has been presented.
The Independent Inquiry Into Child Sex Abuse, led by Dame Justice Lowell Goddard, will conduct four days of preliminary hearings in the coming week, but the full investigation has now been postponed by at least another six months.
Survivors and their legal representatives have expressed concern that Dame Goddard and her team of 155 staff, including civil servants, solicitors and counsels, is feeling overwhelmed by the amount of testimonies and evidence that it has to process.
A promised annual report is also yet to be published, despite the inquiry expanding its offices to London, Liverpool, Darlington and Cardiff at the public's expense. Dame Goddard's budget has been reported as £17.9 million (US$23.5 million) a year.
The inquiry's delay was explained as a necessity due to the work's interference with investigations by the police and the Independent Police Complaints Commission (IPCC).
"It has been slow getting off the ground but I think that's because they are determined to get things right," the inquiry's victims consultative panel member Pete Saunders told the Times.
Greville Janner died in December 2015, causing the Crown Prosecution Service to drop the case against him. The case was then referred to Dame Goddard's independent inquiry.
He was originally charged with 22 historic sexual offenses, including sharing a hotel room with a 14-year-old boy, dating as far back as 1955. Most of the nine purported surviving victims were under the age of 16 when the crimes were committed.
Lord Janner dodged accusations of pedophilia from as early as 1991, when the director of a Leicestershire children's home convicted for child sex abuse incriminated the politician in his testimony. Shortly before his death Lord Janner was considered unfit to stand trial due to "deteriorating and irreversible" dementia.
Complaints of the inquest's slowness have been expressed by several of the victims' representatives, particularly from the survivors of child sex abuse inside the Anglican and Catholic church.
Minister and Clergy Sexual Abuse Survivors spokesman Phil Johnson told the Times: "Communicating with the Goddard Inquiry is exactly the same as trying to communicate with the church or any big institution. Goddard said last year that victims and survivors would be at the heart of the inquiry — instead lawyers and civil servants are central to everything."
You can share this story on social media: