3 chances 'missed' to prosecute Lord Janner over child sex abuse claims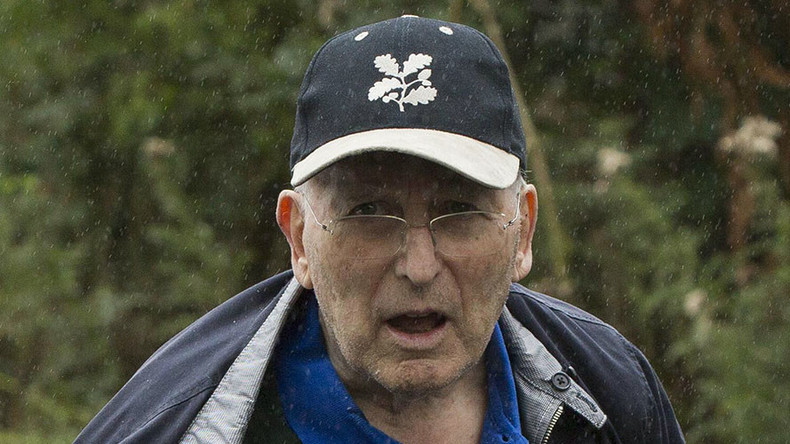 Police and prosecutors missed out on three opportunities to arrest Lord Janner over claims that he sexually abused a string of underage children from 1969 to 1988, an independent inquiry has revealed.
The report published on Tuesday found that authorities missed chances to charge the former Labour Party MP in 1991, 2002 and 2007.
There was a "realistic prospect" of convicting the alleged paedophile, according to the report commissioned by the director of public prosecutions.
In 1991, the decision to not charge Janner was "wrong" as there was enough evidence against him to provide a "realistic prospect of conviction" for indecent assault, the inquiry found.
BREAKING CPS independent report finds decision not to charge Lord Janner in 1991 was wrong - enough evidence top charge serious sexual offs

— Tom Symonds (@tomsymonds) January 19, 2016
It also found that allegations made against Janner in 2002 were not supplied by the police to the Crown Prosecution, and as a result, no prosecution was possible.
The former barrister also should have been arrested in 2007, as again there was "sufficient evidence" to prosecute him for indecent assault and other serious sexual offences, according to the report.
Last year, when Janner was suffering from severe dementia, he was charged with 22 sex offences.
However, he died just before Christmas, two weeks after a judge ruled he was unfit for trial. Proceedings against him have now ended.
Commenting on the report, Director of Public Prosecutions Alison Saunders told BBC News: "The inquiry's findings that mistakes were made confirms my view that failings in the past by prosecutors and police meant that proceedings were not brought.
"It is a matter of sincere regret that on three occasions, opportunities to put the allegations against Lord Janner before a jury were not taken.
"It is important that we understand the steps which led to these decisions not to prosecute, and ensure that no such mistakes can be made again."
Lord Janner was one of several prominent figures in the British establishment facing historic sex abuse charges after BBC presenter Jimmy Savile was exposed as a serial child abuser following his death in 2011, leading to a rush of victims coming forward.
He was accused of 22 offenses against nine boys, eight of whom were aged 16 or under at the time, dating from the 1960s to the 1980s.
You can share this story on social media: