Prison chief requires facial reconstruction surgery following attack by inmate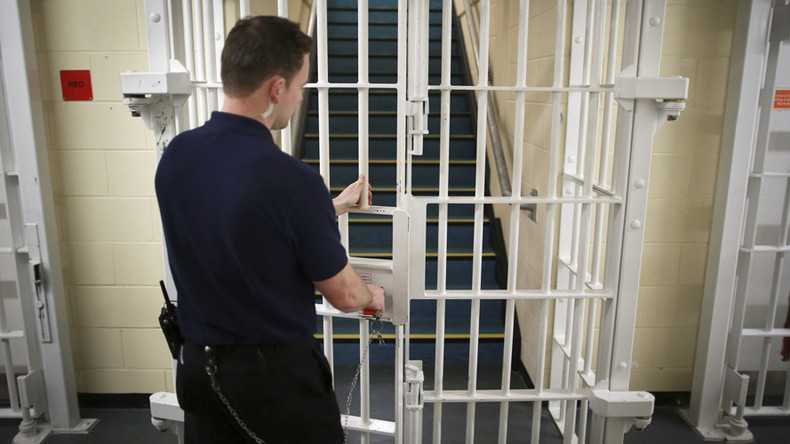 A prison governor had to undergo facial reconstructive surgery after being severely wounded by an inmate during a brutal attack at Wayland prison in Norfolk, calling into question the rise of violence in the UK's prisons.
The brutal assault, which took place in the prison canteen this week, reportedly left Paul Cawkwell with a collapsed eye socket, fractured cheekbone and broken nose, a source told the Sunday Times.
"The extent of the damage to Paul's face is very concerning," the source told the paper. "The surgeons had to make a large incision around his temple to fit a titanium plate over his eye socket."
"His nose was very badly damaged, literally bent the other way," the source added. "He's got external and internal stitches, including several inside his mouth. He can't feel a thing on the left side of his face."
It's understood it will take months for Cawkwell to recover from the ordeal despite being given antibiotics and painkillers.
An April investigation by the Independent revealed that violence has increased in British prisons in the past 12 months and is close to double the amount of incidents from 2010 prior to the coalition government coming into power and introducing controversial reforms.
READ MORE: Overcrowded UK prisons are 'feeding crime' – study
Campaigners and politicians referred to the prison system as being in "total meltdown" due to staff shortages, funding cuts and overcrowding in British jails.
The number of sexual assaults more than doubled between 2010 and 2015 in comparison to previous years, while the number of deaths in prisons rose from 198 to 257 per year during the same period, Ministry of Justice figures obtained by the Independent showed.
The Shadow Minister for Prisons at the time, Jo Stevens, called the figures "shocking" and asked how prison staff were expected to work in "such a toxic workplace environment."
READ MORE: Riot squads called into British prisons on daily basis
"This paints a picture of a system in total meltdown and on the verge of collapse," Stevens said. "How can it be right that hard working prison staff are expected to put up with such a toxic workplace environment?"
Police are believed to be investigating the latest incident and the inmate in question was moved to another jail.
READ MORE: British prisons 'awash' with drugs, weapons, cash & smartphones