Riot squads called into British prisons on daily basis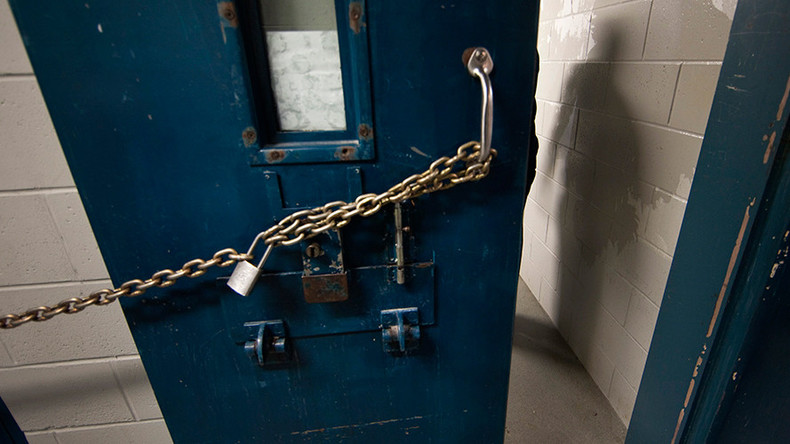 Britain's jails are wracked by almost daily violence, with riot teams called in to deal with confrontations 30 to 40 times a month, according to evidence submitted by prison officers.
The Prison Officers Association (POA) told MPs the national tactical response units have been run ragged with an unprecedented number of calls between March and November 2015.
Incidents include hostage taking, prison riots and rooftop protests.
The Commons Justice Select Committee now says it cannot wait for Justice Secretary Michael Gove's reforms to come into effect to stem the rising violence.
Bob Neill, the committee's chairman, said the Ministry of Justice's (MoJ) hopes for a fall in violence have been crushed, with a 20 percent spike in assaults in the second half of 2015.
This has been partially attributed to a shortage of prison officers. There are current 7,000 fewer prison guards then in 2010 despite the prison population having risen by 2,500 in the same period.
"This is a matter of great concern and improvement is urgently needed," Neill told the BBC on Monday, pledging to "examine the detail of the government's ambitious penal reform agenda in due course."
However, he warned "It is imperative that further attention is paid to bring prisons back under firmer control, reversing recent trends of escalating violence, self-harm and disorder.
"Without such action the implementation of these wider reforms will be undermined," he added.
Prison reform is expected to come up in the Queen's Speech on Wednesday, but is not expected to be rushed into law.
Prison Minister Andrew Selous told the BBC the investigation "demonstrates the very serious challenges facing the prison service and shows how badly prison reform is needed."
He said the £1.3 billion (US$1.87 billion) allocated to fund the reforms would "ensure prisons are places of decency and improve public safety by reducing reoffending."