7/7 detective tells RT more armed police won't stop Nice-style attack in Britain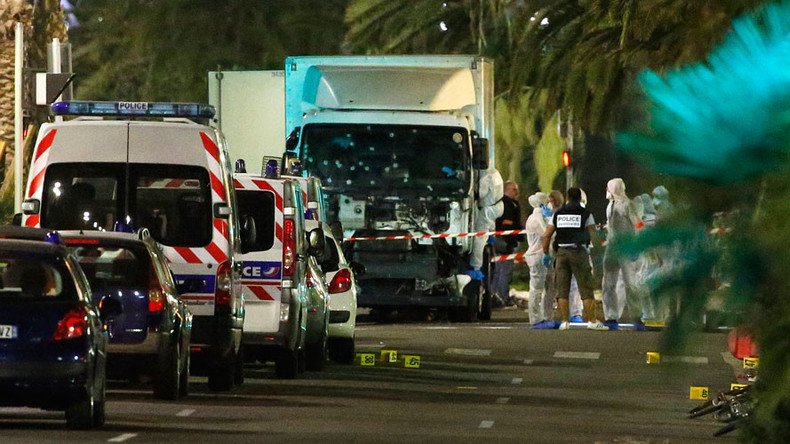 Counter-terror expert David Videcette has told RT that the prevalence of armed police in France failed to stop the Nice attack, and arming more British officers in preparation for such an assault could cause more harm than good.
After Thursday evening's lorry attack, which killed at least 84 people, newly appointed Prime Minister Theresa May said a terrorist attack on UK soil is "highly likely."
Most police units in Britain patrol unarmed. Special gun bearing officers must pass a two-year probation.
Videcette said he is "very confident" Britain's average police forces would get "to a scene quickly" and deal with it "efficiently."
"Police in London erect temporary concrete barriers to prevent vehicles entering crowds during large events. Potentially, Nice was targeted because it used different forms of security to what we might expect to see in London or Paris," the former Metropolitan Police detective said.
"Does arming all police enable us to stop terror attacks? Having more guns hasn't prevented France from becoming the victim of terror attacks.
"In the UK, we've upgraded our weapons from low velocity to high velocity and in London we have many, many, highly trained officers, who I'd be very confident of getting to a scene quickly and dealing with it efficiently.
Well-armed French police struggled to stop the truck. If this happened in UK seaside town, police would not have had firepower to stop it.

— Andrew Neil (@afneil) July 15, 2016
"We have had incidents where people have gone on the rampage in recent years and the police do have the ability to respond to this sort of thing."
Videcette added that, as terror incidents don't happen every day, there is no need for giving more officers access to firearms.
Post Nice, in addition to maintaining intelligence effort we need more armed police esp outside London & greater retributive powers.

— RICHARD KEMP (@COLRICHARDKEMP) July 15, 2016
"I believe that arming police routinely is a bad move – primarily because these officers need to be very highly trained, and there is the possibility of accidents and over-reaction. Training and attitude are key, and being able to make a split second decision is crucial. Not every police officer is capable of doing that. Not every police officer makes a good firearms officer.
"It's not a quick fix and not something that would work or you could do overnight. There would be more deaths from police firearms than from terror attacks."
Since the Paris attacks in November of 2015, around 1,500 officers across England and Wales have started training to use guns. The West Midlands Police firearms section has found itself "inundated" with requests.
You can share this story on social media: