Coup defeated? Labour rebels back down fearing party split as Corbyn refuses to go - reports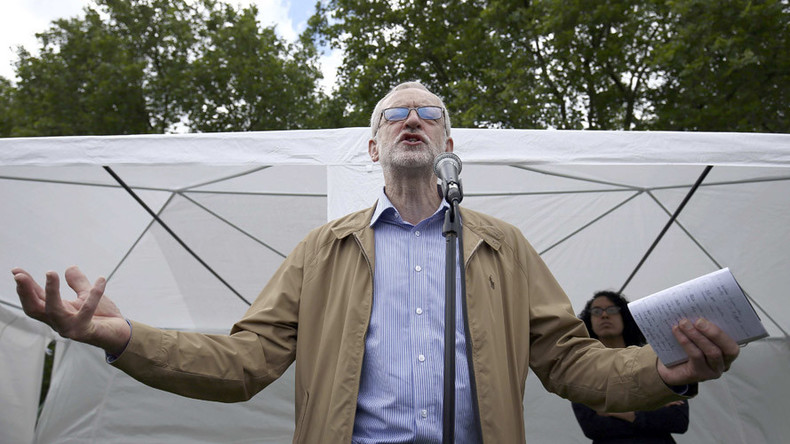 Labour MPs opposed to Jeremy Corbyn have reportedly conceded the embattled Labour leader cannot be removed after lengthy negotiations between the party's deputy leader Tom Watson and union officials failed to resolve the conflict.
Anti-Corbyn MPs are now pinning their hopes on former shadow business secretary Angela Eagle's bid for leadership. However, a source told the Telegraph that Corbyn would easily defeat any challenge from either Eagle or ex-Shadow Work and Pensions Secretary Owen Smith.
Read more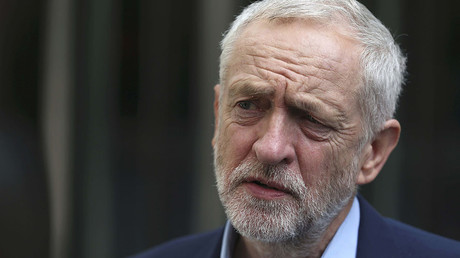 "It's finished. He will win easily in a second contest if he is on the ballot, it's everything we wanted to avoid," the senior MP told the paper.
"He is losing support of the membership by the day, there is no doubt about that, but they just sign up new members to replace them. He is Teflon in that sense."
Another source told the paper: "Jeremy and his team don't care about the public, they don't care about opposing this government. Angela is the best hope now and people are prepared for that fight."
Since the referendum vote to leave the European Union last month, Labour has been embroiled in what Corbyn supporters have dubbed a "coup," with mass resignations in the shadow cabinet and hundreds of MPs calling on Corbyn to resign.
Another Labour source quoted by the Telegraph said Corbyn had "dug his heels in" and "isn't going anywhere."

Despite a no-confidence vote in which MPs opposed their leader by a margin of 172-40, calls from outgoing Prime Minister David Cameron, former Labour leader Ed Miliband and deputy leader Tom Watson to stand down from his post, Corbyn has stood firm.
Earlier this week, Corbyn released a video urging Labour members to "come together."
"I have a huge responsibility, I'm carrying out that responsibility and I'm carrying on with that responsibility," he said.
In the last two weeks, the party has gained a record-breaking 200,000 new members, according to pro-Corbyn group Momentum. Many of the new recruits are thought to have signed up with the intention of supporting the beleaguered Labour leader in the face of a leadership challenge.
During a rally in support of the Labour leader on Wednesday, shadow cabinet member Jon Trickett launched an attack on Eagle for her unwavering support of the Iraq war.
"Our party must never again be led by someone who is unrepentant in their record supporting war," he told the crowd.
Though Eagle said on Monday that she was willing to launch a leadership bid if Corbyn did not resign "soon," the ex-front bencher's own constituency has issued a statement of support for Corbyn.