Third of 'Leave' voters think MI5 spies working with govt to stop Brexit - poll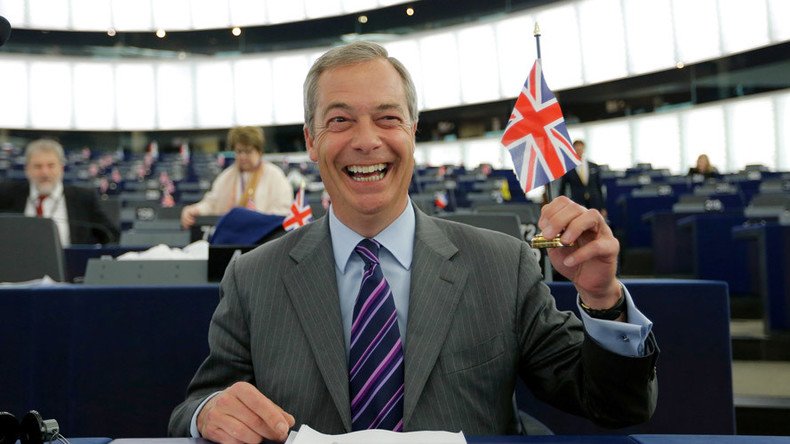 Up to one third of Leave voters think the UK's intelligence agency MI5 is conspiring with the government to stop Britain leaving the European Union in the upcoming referendum, according to a poll by YouGov.
The poll, which was carried out for radio station LBC, also found that 28 percent of all voters believe the referendum is rigged, while 64 percent of UKIP supporters thought the vote on Thursday is likely to be fixed.
A total of 21 percent of the 1,656 people surveyed believed MI5 was working with the government to try to stop Brexit, while 40 percent said it was "probably false."
When divided into political parties, 30 percent of those who voted for UKIP in last year's general election backed the view on MI5, followed by Labour voters at 22 percent.
READ MORE: Follow the cash: bookies and big money back 'Remain', Soros warns of Brexit disaster
The findings from the recent poll highlight a lack of trust in the British government's ability to carry out the EU referendum campaign.
Opinions among Britain's intelligence services have been mixed. In March, former MI6 spy chief Sir Richard Dearlove said Britain could be safer if it votes to leave the EU.
On the other hand, Dame Eliza Manningham-Buller, the head of MI5 between 2002 and 2007, called claims being made by Brexit supporters "nonsensical and spurious."
READ MORE: Our daily Brexit: Gambling MEP challenges Farage to €1mn Brexit bet, plus some cute cat pix
The UKIP and the Leave campaigns have been accused of racism in the run up to the referendum. Former Conservative party chair Baroness Sayeeda Warsi defected from the pro-Brexit campaign this week, citing "hate and xenophobia" as her reasons for changing position.
Nigel Farage, leader of UKIP, was also accused of attempting to "incite racial hatred" to win the referendum after unveiling a poster carrying the headline banner: "Breaking point, the EU has failed us all," with the image of hundreds of migrants and refugees in the background.
The latest poll from ORB for the Telegraph saw a significant boost for the Remain campaign with 53 percent of voters supporting the UK to say in the EU, compared to 46 percent opting for Leave.
You can share this story on social media: