Iranian immigrant fined for pelting UK Home Office with 90 eggs after failed asylum bid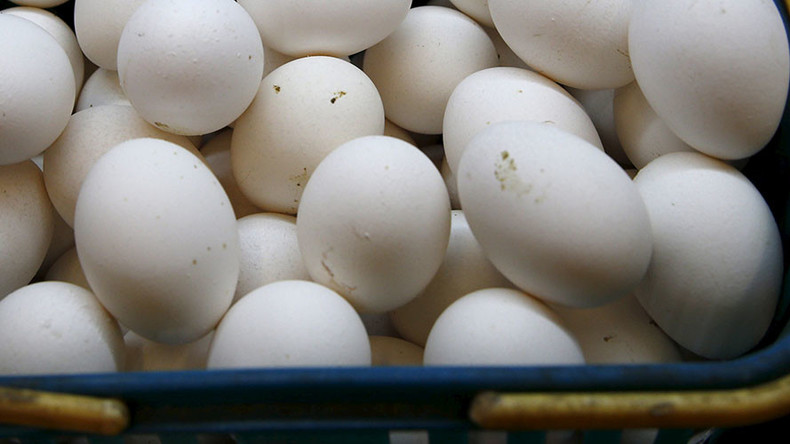 A London court has ordered an Iranian immigrant to pay a fine for throwing 90 eggs at the Home Office in London in protest at the government's refusal to grant him asylum.
Feridon Rostami, 32, yelled "f***ing criminals" as he pelted the Westminster office with £7.29 worth of eggs bought at a liquor store in west London.
Read more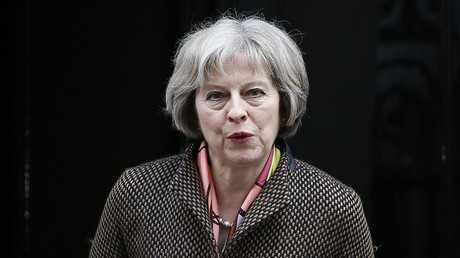 The self-described "radical atheist," who came to the UK in 2005, claimed he had a right to protest the government's decision and that he believed the rain would eventually wash away the mess.
Rostami's lawyer, Kathleen Mulhern, said: "He's a man who feels highly aggrieved by his history at the Home Office, his choice of protest he believes was perfectly right in order to highlight his grievances."
The Westminster Magistrates' Court, however, found Rostami guilty of causing criminal damage and using threatening or abusive language and behavior. The Iranian national was given a 12-month conditional discharge and ordered to pay a £405.37 (US$585) cleaning bill within four months.
"We don't consider your actions to be proportionate in the way that you protested so we find the criminal damage charge against you proved," chair of the bench Ronald Smith said.
"There is no dispute the language used took place. The offense is clearly made out in that the behavior on that day did amount to threatening abusive or insulting words or behavior."
Read more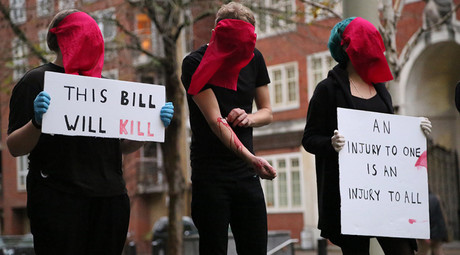 Rostami came to the UK illegally in 2005 claiming that his father, a member of the Kurdish Democratic Party, was killed in 1991. He also claimed his mother and sisters were subjected to prosecution at the hands of the Iranian regime, and that he was at risk of torture and murder upon return to his home country.
Although the Home Office rejected his application and subsequent appeals, British authorities have been unable to send him back to Iran because he holds no passport or ID cards proving his nationality.
He had previously been detained for refusing to cooperate with the re-documentation process, but was released in 2009.
After his conviction, Rostami, who now lives in west London, said: "If I go to Iran I will be tortured then murdered, I'm a radical atheist, I'm an advocate of atheism, a student of Richard Dawkins and Christopher Hitchens as well."
"I'm an Iranian Kurd as well so we always have problems with the regime but the main reason is the Iranian foreign policy which I have always disagreed with, particularly their attitude towards the state of Israel, their misogynist views, their treatment of women, and their disregard and neglect of the disabled."