£35k in fake banknotes burned outside Home Office in deportations protest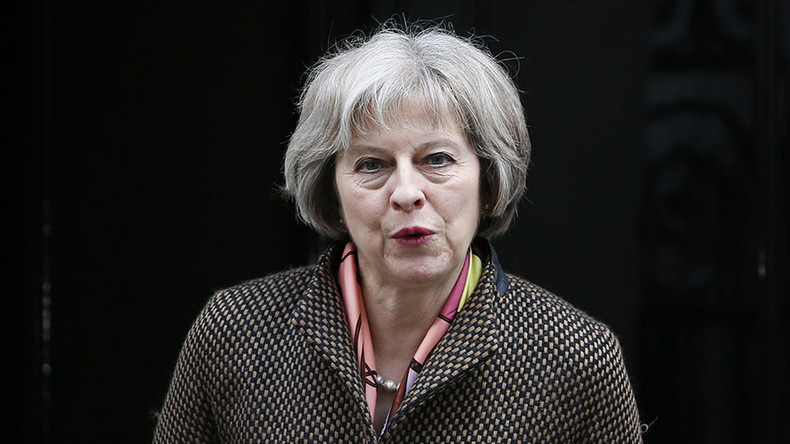 Activists burned £35,000 in fake banknotes outside Britain's Home Office in protest at new immigration rules that came into force on Wednesday, which will see non-EU migrants face deportation if they are earning less than this substantial figure.
Members of activist group Lesbians and Gays Support Migrants (LGSM) torched the fake notes as a "symbolic exorcism of the Home Office's fixation on money and disregard for the suffering it inflicts on ordinary people."
The controversial new rules would see non-EU citizens potentially ejected from Britain after only five years if they are earning less than £35,000 (about US$50,000) per year. The previous requirement to remain was just under £21,000 – roughly the national average.
"With this new law, [Home Secretary] Theresa May will force thousands of people to leave this country simply because they don't earn enough money," LGSM activist Morten Thaysen told the Independent.
The group claims the new regulation will starve the UK of much-needed talent and have a particular impact on National Health Service (NHS) workers.
"We should be welcoming the people who run our essential services, not discriminate against people based on their paychecks," Thaysen said.
Theresa May was criticized in March for missing a key Westminster debate on the impact of her new policy after a petition to oppose it gathered 100,000 signatures. She sent a junior minister in her place.
During the debate Scottish National Party (SNP) MP Kirsten Oswald branded the threshold "simplistic" and "crude."
The Home Office vehemently defended the policy on Wednesday, telling the Independent the measure would hinder the practice of businesses bringing in non-EU workers from overseas on lower pay in order to save themselves money.
"These reforms will ensure that businesses are able to attract the skilled migrants they need, but we also want them to get far better at recruiting and training UK workers first," the spokesperson said.