British soldier waterboarded, spanked, made to lie in vomit & urine, court hears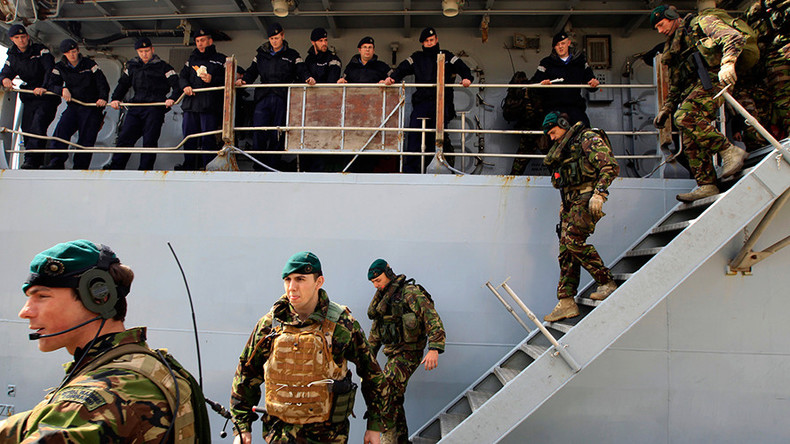 Commando Carlo Nicholson was made to lie in a paddle pool of bodily secretions then waterboarded by a senior marine, who also ordered other recruits to wrestle in olive oil and eat dogfood, a military court has heard.
Portsmouth Military Court heard that other marines were made to run around camp naked and eat spoonsful of lard, chili, cinnamon or curry powder.
Read more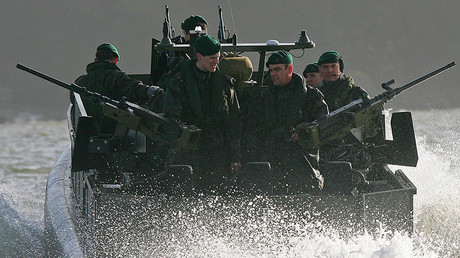 Marine Ian Tennet is accused of forcing Nicholson to lie in a child's paddle pool containing 3 inches of vomit and urine, while former marine Ryan Logan is accused of three counts of battery, one of assault occasioning actual bodily harm and a single charge of disgraceful conduct of a cruel kind.
Nicholson was also waterboarded, spanked with a leather belt – a practice known as 'reefing' – and hit with another unidentified implement.
He was made to buy the foodstuffs which were allegedly used to abuse him, including free-range eggs, packs of lard and dogfood. As Nicholson is a teetotaler, his alleged tormentors allowed him to buy Ribena and lemonade in place of alcohol.
The incident, which is alleged to have occurred on May 7, 2014, was watched by 150 other personnel from 45 Commando, which is based in Arbroath, Scotland.
Captain Alison Towler, prosecuting, said the event had been an "unethical and inappropriate initiation ceremony" which appeared to be "structured."
"He was also made to lie down in a paddling pool of urine and vomit while eggs were thrown at him, there were fights with other marines while naked and covered in cooking oil and eating spoons of cinnamon, chili or curry powder," Towler told the court.
"Also, eating dogfood out of a mess tin while on all fours, eating lard and swallowing liquid though a funnel as well as consuming the content of a mess tin with contents of the pool and roll mop herring and lard," she added.
Tennet denies one charge of ill treatment of a subordinate, while Logan denies all five charges against him.