Nuclear security commandos accused of bullying and initiation rituals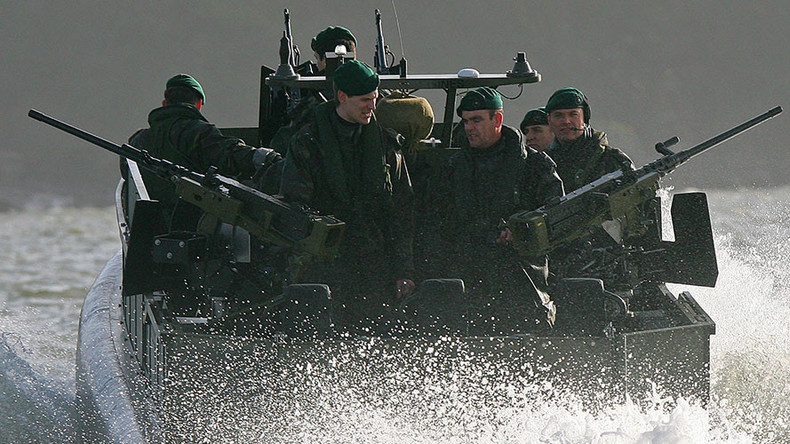 Amid a new inquest into the Deepcut army recruit abuse scandal, elite Royal Marine commandos charged with guarding Britain's nuclear arsenal are accused of forcing up to 12 new recruits to take part in initiation rituals.
The allegations come as the military's reputation has been severely damaged by accusations of the rape and pimping of recruits by senior officers at the notorious Deepcut training depot in Surrey.
The military was only recently forced to apologize over the 'beasting' to death of an infantry soldier in 2006.
Royal Navy police are investigating the allegations that new recruits to the Scottish-based commando unit were made to carry out up to 100 press-ups while another Marine sat on their back.
It is understood no one at the Faslane nuclear base was hurt.
Rear Admiral Christopher Parry said similar incidents had occurred in the past. The military recently outlawed any kind of initiation ceremonies.
"There needs to be zero tolerance. It is pretty unprofessional," Parry told the Times.
He said that in an elite unit like the Royal Marines the coveted green beret "should be convincing enough that you are a man without having to rise to things like this."
On Saturday fresh allegations that recruits were raped and "pimped" out by officers emerged as calls increased for a public inquiry into the army's notorious Deepcut training camp.
The new allegations center on the culture of the Surrey facility, where the shooting deaths of four army recruits took place between 1995 and 2002. They emerged during a new inquest into the case.
An investigation by the Independent newspaper raised questions about a culture of rape, abuse and exploitation at the camp. It emerged that up to 60 complaints were made to local police by recruits in 1995 alone.
In early January the army was forced to apologise for the 2006 death of Private Gavin Williams, who died after being subjected to intense physical punishments in a process known as 'beasting.'
Brigadier John Donnelly said: "We acknowledge that there was a culture of unofficial punishments. This was unacceptable. We have made a number of improvements."
The officers who carried out Williams' punishment were cleared of manslaughter in 2008.
You can share this story on social media: