Criminals using social media to facilitate people smuggling into UK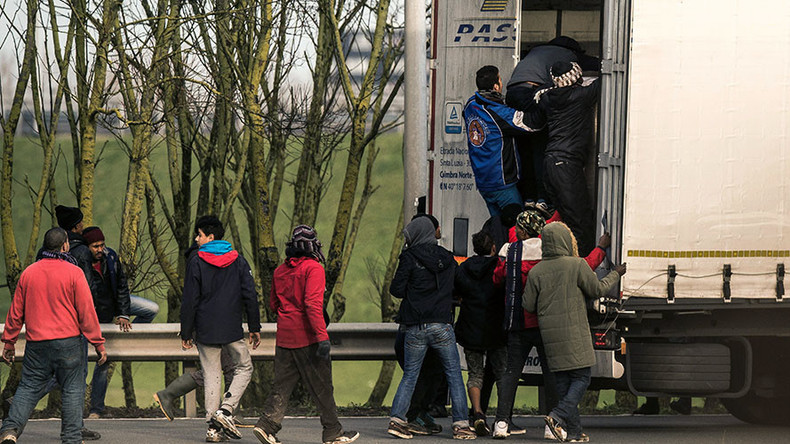 Criminal gangs are using more than 200 different social media sites, including Facebook and Twitter, to advertise their people smuggling services into the UK, the National Crime Agency (NCA) has revealed.
In addition to using online resources, people traffickers find their 'customers' through word of mouth recommendations and at transit hubs, the NCA said.
Read more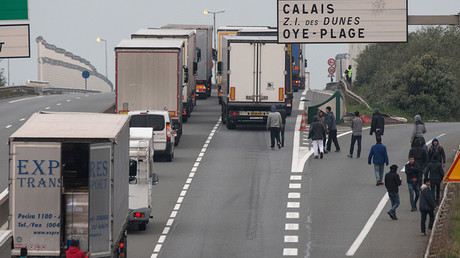 "In addressing social media recruitment, the taskforce has analyzed over 200 social media sites to help secure evidence for potential prosecutions or to disrupt criminal activity," the deputy director of the NCA's Border Policing Command, Tom Dowdall, said.
"We are also working to build a capacity to disrupt social media recruiting in source and transit countries."
Migrants are being charged up to £13,500 (US$19,225) per head to arrange "low-risk" journeys into the UK, the agency revealed.
This price covers voyages in rigid-hulled inflatable boat across the English Channel or flying into the country with false papers.
"That's someone who has been able to access a good quality travel document in the first instance to be able to cross borders and to be able to fool airlines as well," Dowdall explained.
"We are aware of use of air travel where migrants are able to pay. At each stage they use false documents, forged passports and ID cards."
A "guaranteed" journey in "high quality" concealment sets migrants back some £6,400, the agency said.
The cost of the voyage varies depending on the level of risk involved, as well as whether the trip was planned "end to end."
Less sophisticated means come at a much lower price with migrants paying just £100 to be smuggled into the Britain on the back of a truck.
It has also emerged that after tighter security measures were implemented across the UK's major ports, crime gangs begun utilizing less busy ports, such as Hull and Tilbury.
"We've seen on the east coast evidence from Tilbury and Purfleet, up as far as Hull and Immingham. And on the south coast from Newhaven to Portsmouth," Dowdall said.
The NCA is leading Project Invigor, a taskforce set up by Prime Minister David Cameron last summer to combat the criminal gangs behind illegal immigration.
The taskforce's 90 person staff includes police officers, officials from the Crown Prosecution Service (CPS) and immigration and border officials from the Home Office.