Smuggled refugees suffocating in truck saved in UK after 7yo boy texts for help across Atlantic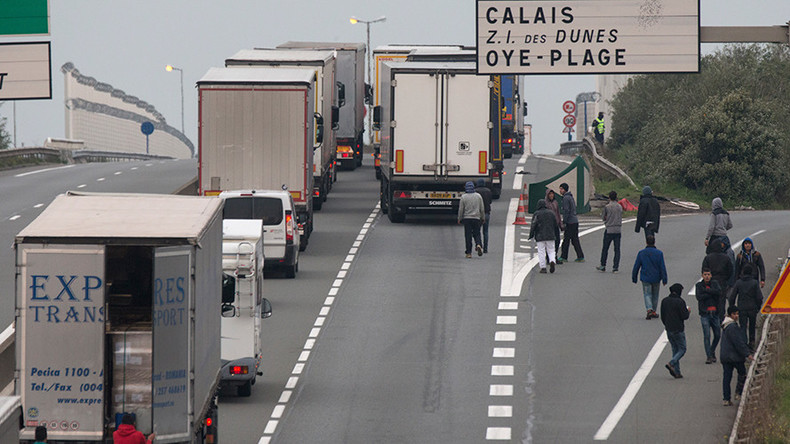 Fifteen lives of asylum seekers, who were being smuggled into UK in a refrigerator truck, were saved after one of them, a seven-year-old boy, sent a broken language plea for help to a volunteer who was attending a conference in New York.
The volunteer, Liz Clegg, met the Afghan boy, Ahmed, when he was staying in the now-demolished refugee camp in the French port of Calais. Ahmed was one of hundreds of children living there, who were given basic cellphones in March by activists such as Clegg. They were meant as a means of emergency communication.
On Thursday, Ahmed sent a text to Clegg's number, which was programmed into his phone. It read:
"I ned halp darivar no stap car no oksijan in the car no signal iam in the cantenar. Iam no jokan valla."
That was his attempt to say: "I need help. The driver won't stop the car. No oxygen in the car. No signal. I'm in a container. I am not joking. Wallah (I swear to God)."
Clegg contacted Tanya Freedman, fellow activist at the London-based charity Help Refugees, who reported the emergency to the police.
"I conveyed to them that it was a life-and-death situation," Freedman told The Associated Press on Friday.
Read more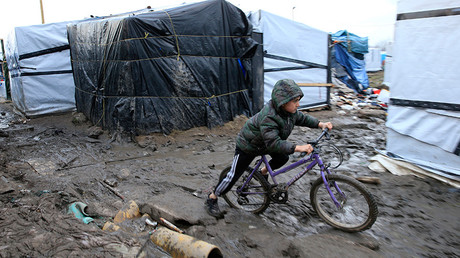 "I had Ahmed's number and the first thing they did was find an interpreter who spoke Pashto to talk to him. They called him and immediately they realized it was an emergency, and they were able to put a trace on his cellphone and find out he was in a lorry in Leicestershire."
Leicestershire police found the truck and freed the 15 oxygen-starved migrants locked inside. Fourteen of them were arrested on suspicion of entering the UK illegally, including Ahmed's 20-year-old elder brother.
One minor, who was not identified for legal reasons, was placed into protective custody, the police said. Nobody was taken into hospital.
"I think it's extraordinary that a 7-year-old boy knew his life was in danger and had the presence of mind to know what to do and give the right information and save himself and the others in the truck," Freedman said.
"The boy was in a very dangerous situation. Some lives have been saved today."
The UK government is opposing calls to allow refugees enter the country the way Germany does. The Calais camp, dubbed the "Jungle," grew as asylum seekers hoping for the situation to change or seeking a chance to cross the English Channel illegally flocked to the region.
In March, the camp was demolished by the French authorities due to bad living conditions and the numerous security problems it posed. According to Help Refugees, almost 130 minors have gone missing in the process.