UK sends nuclear waste to US in exchange for cancer-fighting isotopes
Published time: 31 Mar, 2016 12:50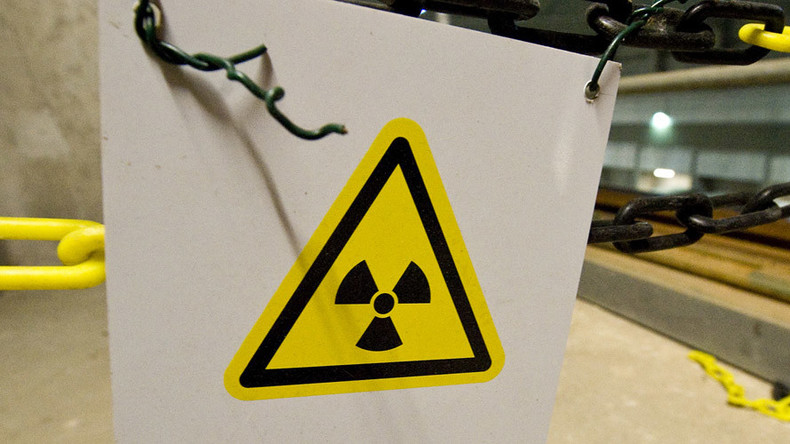 Britain will ship huge amounts of enriched uranium to the US where it will be disposed of in return for American nuclear material, which will be sent to Europe to be used to treat cancer.
The swap, described by the government as "win-win," will be announced by UK Prime Minister David Cameron at a meeting of world leaders in Washington. The two-day Nuclear Security Summit is being hosted by US President Barack Obama.
The main focus of the summit is to discuss ways to prevent terrorists gaining the materials for a "dirty bomb."
Some 700kg of radioactive waste will be sent to the US by sea or air, where American facilities, which have a greater capacity for handling dangerous materials, will dispose of it.
Most of the waste is currently stored in Dounreay, northern Scotland.
In return, the US will send a different form of enriched uranium to Euratom, the EU's nuclear power agency, where it will be scientifically altered into isotopes which are used to diagnose and treat conditions such as cancer.
However, earlier in the year it was revealed that the transportation of nuclear materials across the Atlantic could be open to catastrophe.
Investigative journalism site The Ferret uncovered official assessments that revealed numerous mistakes were made during military and emergency services drills, which would have led to "avoidable deaths."
Independent nuclear engineer John Large has also said he believes the MoD's air transportation of nuclear materials would not meet international safety regulations.
A crash could "contaminate large tracts of land with potential radiological consequences for unprotected members of the public," he said.
The deal comes as Britain and the US plan to stage a joint security exercise later this year to prepare defenses for an online attack against nuclear power plants and nuclear waste storage facilities.
Cameron will also use the summit to offer British skills and expertise to other states eager to secure their nuclear facilities against terrorist attack.
The government insists there is no "credible evidence" of terrorists targeting British nuclear plants. Britain will also spend a further £10 million (US$14.4 million) during 2016 to improve the security of nuclear plants.
On Thursday, the Ministry of Defence (MoD) announced it had secured a contract with AWE Management Limited for the management of Atomic Weapons Establishment sites in the UK
"This contract supports the weapons for our nuclear deterrent that keeps us safe while delivering better value for money," Defence Secretary Michael Fallon said.