Joan of Arc's ring sparks Franco-British spat
Published time: 21 Mar, 2016 17:22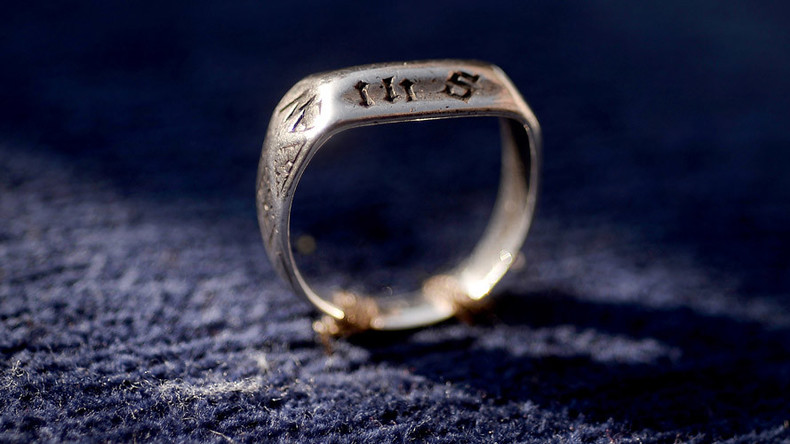 British authorities have demanded France return a ring thought to have belonged to French martyr Joan of Arc, just weeks after history-themed amusement park Le Puy du Fou bought the item of jewelry at a London auction for nearly £300,000.
Some 5,000 visitors turned out to the lavish ceremony unveiling the gold-plated ring at Le Puy du Fou in France's western Vendee region on Sunday.
"It's a little bit of France that has returned. The ring has come back to France and will stay here," Philippe de Villiers, the park's founder, told guests.
The triumphant return was marred, however, as British authorities alleged the French failed to obtain an export license for the ring before taking it to France.
"The British government has sent our lawyer an unprecedented demand: the return of the ring to London," de Villiers said.
"We are told that the National Arts Council considers this ring part of those objects with, and I quote 'high national symbolic value' and as such should have part of a special legislation."
Joan of Arc was made a saint by the Catholic Church years after fighting against the English occupation of France during the Hundred Years War. She was captured and burned alive at the stake. The ring, which was given to Joan by her parents, was taken from her before her death by a pro-English bishop. It was then sent to England, where it remained for six centuries.
READ MORE: Antique condom roadshow: Collector brings 86yo prophylactic to TV show
Some historians remain skeptical about the ring's origins. Though it fits the description recorded at Joan's 1431 trial, tracing the ring's movements through the centuries has proven no easy feat. An Oxford laboratory dated the ring back to the 15th century, but the documents that came with it do not conclusively prove that it belonged to the famous martyr.
"They are only at the start of the exploration. It's a lot of work but a beautiful adventure," said Vanessa Soupault, an expert who recently observed the ring.