Hiker strikes gold: Extremely rare 2000yo Roman coin found in northern Israel
Published time: 15 Mar, 2016 11:56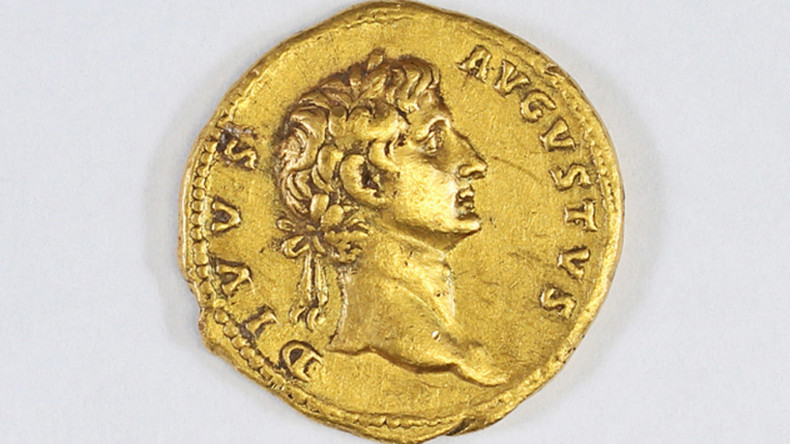 An Israeli hiker has found a Roman gold coin in the eastern Galilee region of Israel, believed to be only the second known coin of its kind in the world.
The relic, which hailed from a series of coins honoring Roman rulers minted in 107 CE/AD, was handed in to Israel's Antiquities Authority.
The authority said Monday that the relic bears the image of Emperor Augustus, the first Emperor of the Roman Empire. The only other known coin of its kind is in the possession of the British Museum in London.
Dr. Donald T. Ariel, head curator of the coin department at the Israel Antiquities Authority, said in a statement that the coin may have been part of a Roman soldier's salary.
"The coin may reflect the presence of the Roman army in the region some 2,000 years ago – possibly in the context of activity against Bar Kokhba supporters in the Galilee – but it is very difficult to determine that on the basis of a single coin," Ariel explained.
Local Laurie Rimon found the shiny antiquity as she was hiking with friends - and admitted she found it difficult to let it go.
"It was not easy parting with the coin," Rimon said. "After all, it is not every day one discovers such an amazing object, but I hope I will see it displayed in a museum in the near future."
Rimon might be down one ancient gold coin, but a 'good citizenship' certificate in recognition of her discovery and a donation should help ease the blow.