Belfast prison officer wounded in New IRA bombing dies
Published time: 15 Mar, 2016 12:32
Edited time: 15 Mar, 2016 14:32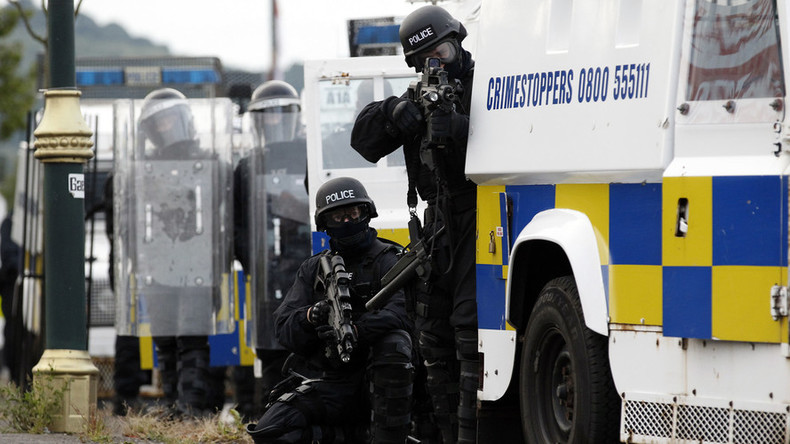 A prison officer injured in a car bomb attack in Belfast, Northern Ireland, on March 4 has died.
It is understood Adrian Ismay, 52, died from a heart attack after being rushed into hospital on Tuesday morning.
Police say they will have to wait for medical evidence before confirming if his death will be treated as murder.
Ismay was severely wounded after his van exploded in East Belfast on Friday March 4, just weeks before the 100th anniversary of Ireland's Easter Rising.
A dissident republican group called the New IRA claimed responsibility for the attack.
The group said he was targeted for training officers at Maghaberry Prison, near Lisburn, County Antrim, according to the BBC.
Ismay was wounded on his way to work at Hydebank Wood Young Offenders Centre and Prison when a bomb fixed beneath his van exploded.
The bombing occurred shortly after 07:00 GMT in the Woodstock Road area.
"At this time we believe a device has exploded under a vehicle … One man has been taken to hospital," Police Service of Northern Ireland (PSNI) Superintendent Darrin Jones said in a statement on the day.
"We can confirm that the man injured following the explosion of a device under his van is a serving prison officer," a police spokeswoman told the Daily Mirror in a separate statement.
Progressive Unionist Party (PUP) councilor John Kyle condemned the attack, calling it an "attempt to drag us back to the past."
At the time, Ismay's injuries were not thought to be life threatening.
A male suspect appeared in a Belfast court last week in connection with the bombing.
Christopher Alphonsos Robinson, of Aspen Park in Dunmurry, County Antrim, was charged with attempted murder when he appeared at Belfast Magistrate's Court.
Robinson, 45, was also charged with possessing an improvised explosive device with intent to endanger life.
Robinson was remanded in custody and will appear again on April 1 via video-link.
Local politicians have been quick to condemn the bombing, with DUP MLA Gregory Campbell telling the BBC it was a "traumatic" time for the man's family.
"[The] total and utter waste of time, resource, energy and innocent lives is appalling," he said.
"We will not allow these people to drag us back."
Speaking on the same BBC Talkback program, Sinn Féin MLA John O'Dowd called on those responsible for the attack to "end these senseless acts."