Institutionally sexist? Parliament remains a 'gentlemen's club,' MP says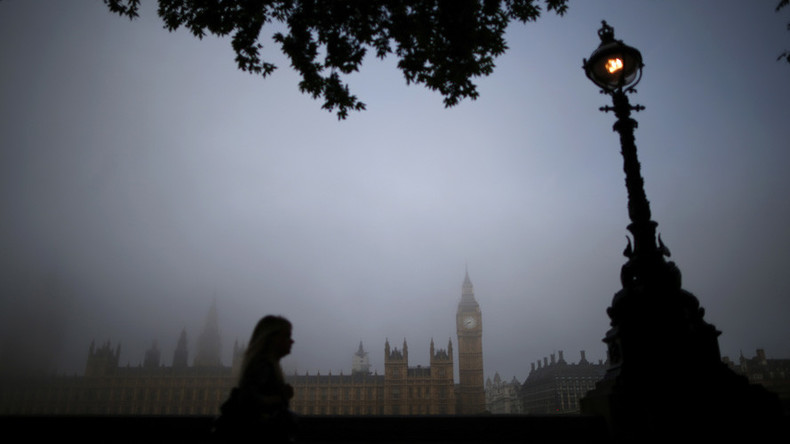 Almost 100 years since getting the right to vote, British women are still unfairly represented in political life. Dr Rupa Huq MP says Westminster remains a 'gentlemen's club' that is sexist down to its foundations.
Speaking to BBC Radio 5 Live on Sunday, Huq said she regularly encounters sexist comments among male colleagues.
She told the Pienaar's Politics show the building itself has rooms especially for women.
"The fact that they have four different 'women's rooms' implies that the whole of the rest of the building is for men," she said.
"The layout … is that they have a couple of ironing boards, a couple of sofas, a bed and a couple of magazines – things like Home and Garden.
"A bed, really? So that if it gets a bit too much, the ladies can sort of repose of it," she added.
There are 32 million women in the UK, accounting for 51 percent of the population. Despite this, the House of Commons consists of 71 percent men.
Since 1918 there have been around 450 female MPs. With 459 seats currently occupied by men, there are today more men at Westminster than there have ever been women.
Campaign group 50:50 Parliament is fighting for equality in the Palace of Westminster.
A spokesperson for the group told RT: "We are asking party leaders for solutions to the historic lack of women at Westminster, we want them to take action to address this problem so that Parliament can be more gender balanced, like life.
"Women represent half the country's talent, expertise and experience. They account for half the graduates and 60 percent of law graduates. They make a massive contribution to society in paid and unpaid work, they merit fair inclusion.
"There are many ways to tackle the historic lack of women at Westminster, which is why we are asking those who have the power to really address the problem."
Former Labour Party leader Ed Milliband noted the importance of including women in political life. In a 2014 All Party Parliamentary Group for Women in Parliament report he said: "The increasing number of women in Parliament has played a role in ensuring that important issues such as domestic violence, discrimination and childcare have risen to the top of the political agenda, greatly improving the lives of millions of women across the country.
"However, achieving a more representative Parliament is a job that is still far from complete, and I welcome the renewed focus that this Inquiry has put on how all parties can and should redouble their efforts."
Rupa Huq is not the first to call out Westminster's seemingly rampant sexism. In 2013 Sarah Champion MP claimed Conservative MPs made lurid hand gestures towards Labour women during debates in the House of Commons.
In a speech in late 2015 for a Women of the Future summit, Conservative Education Secretary Nicky Morgan said. "I have been involved in politics for over 25 years now and although we still have a long way to go I've seen my party go through a lot of changes in that time. I'm proud to be part of the most diverse Parliament ever… The support provided by other female MPs made a big difference when I first became an MP in 2010."
A spokesperson for the House of Commons told RT: "Following the May 2015 General Election 29 percent of MPs are women, compared to 23 percent in 2010 191 women, the highest ever number, were elected."
Although there is some room for optimism, Prime Minister David Cameron's core 22-strong Cabinet still consists of 15 men and seven women.