Blair's Brexit intervention: Ex-PM urges pro-EU camp to show more 'passion'
Published time: 11 Mar, 2016 11:40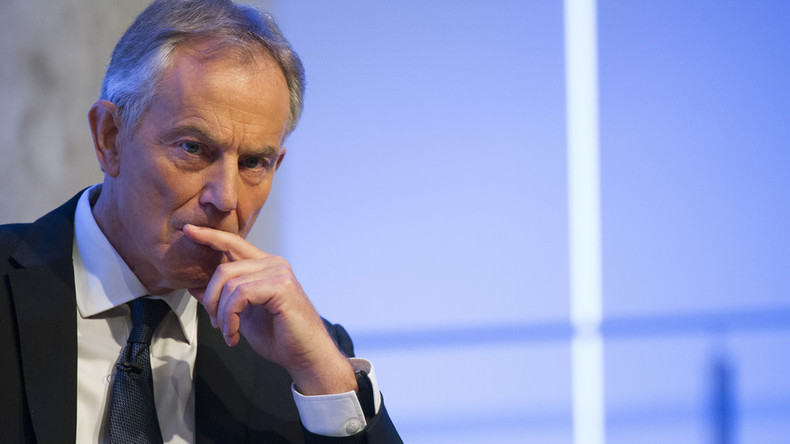 Former Prime Minister Tony Blair has urged the 'remain' campaign to show more "passion and vigor" in their mission to keep Britain in the European Union, but added he would not himself join the campaign officially.
Speaking to BBC Radio 4's Today program, Blair rejected claims the 'remain' camp consists of political elites, suggesting there is just as much elite support for 'leave.'
He also said the 'remain' camp had as much popular support as the 'leave' campaign.
"When people go on about 'the elites want Europe but the people don't,' there are plenty of elites on the anti-European side. The powerful people in the newspapers who are driving this and other major politicians who are fighting this case are no less elitists than any politicians on the other side," he told the radio program.
The former Labour leader said the EU serves Britain's national interests, adding that Brits would be "damaged by instability" if the country votes to leave the bloc on June 23.
"[It is] not to satisfy some elite that we should be part of the biggest political union and biggest commercial market in the world.
"It is precisely to satisfy the interests of the people, those interests that will be damaged fundamentally - not the elites, by the way, supporting this case to get out of Europe – the people are going to be damaged by the instability and the economic difficulty that is going to be consequent on a decision to withdraw.
"So framing this argument in the way these guys do, 'the elites are all for Europe and the people are all against it' – come on. You guys are just as elitist as anybody else."
However, Blair said he was not planning on joining the campaign fray officially, suggesting his presence would bring "negatives" to the campaign.
"I don't know if it's the right time for me on the campaign trail. That carries with it negatives as well as positives."
So far the 'remain' camp is being headed up by Prime Minister David Cameron and a number of loyal Conservative front-benchers, including Theresa May and George Osborne.
But the PM has faced rebellion from London Mayor Boris Johnson, who came out in favor of Brexit in what many labelled as a move to try and oust Cameron as leader of the party. He was followed by Tory mayoral candidate Zac Goldsmith.
Labour leader Jeremy Corbyn has confirmed his party will also campaign to stay in the EU.