Stephen Hawking: Brexit would be 'disaster for UK science'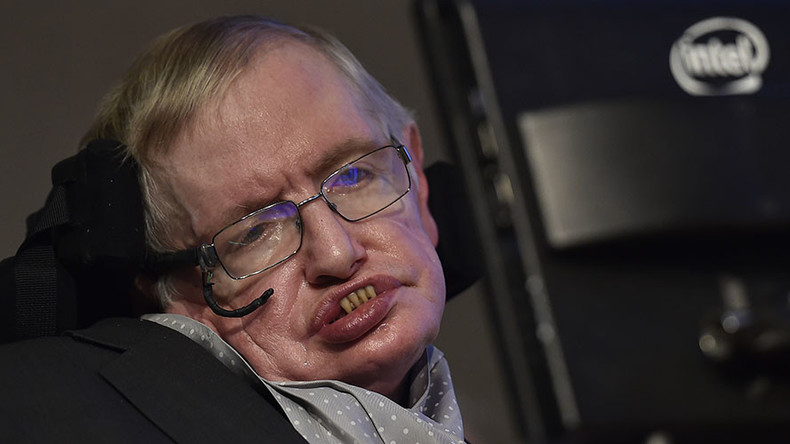 World-famous physicist Stephen Hawking joined 150 top scientists on Thursday in calling for Britain to stay in the EU on the basis that a Brexit would be a "disaster for UK science."
In a letter published in the Times, the scientists argue that interfering with the EU's freedom of movement policies could starve Britain of access to European talent.
"We now recruit many of our best researchers from continental Europe, including younger ones who have obtained EU grants and have chosen to move with them here," the letter claims.
"If the UK leaves the EU and there is a loss of freedom of movement of scientists between the UK and Europe it will be a disaster for UK science and universities."
The signatories include three Nobel Laureates and the Astronomer Royal. All are members of the prestigious Royal Academy and the letter was organized by protein scientist Professor Sir Alan Fersht.
The scientist argued that the case of Switzerland should be instructive. The country has struggled to attract scientific talent since restricting migration.
Also published on Thursday were the results of a poll of EU citizens which found that voters in six European nations wanted Britain to stay in the bloc.
The study by the University of Edinburgh asked 8,000 people from Ireland, France, Poland, Germany, Spain and Sweden what they thought. An overwhelming majority in each nation wished to see Britain remain in the EU.
Prime Minister David Cameron is expected to warn Britain against the potential "shock" on the pound if a Brexit occurs.
"Let's just remember what a shock really means," he is expected to say.
"It means pressure on the pound sterling. It means jobs being lost. It means mortgage rates might rise. It means businesses closing. It means hardworking people losing their livelihoods."