It's on the House: Man breaches Parliament security, gets drunk in Commons bar
Published time: 2 Mar, 2016 17:18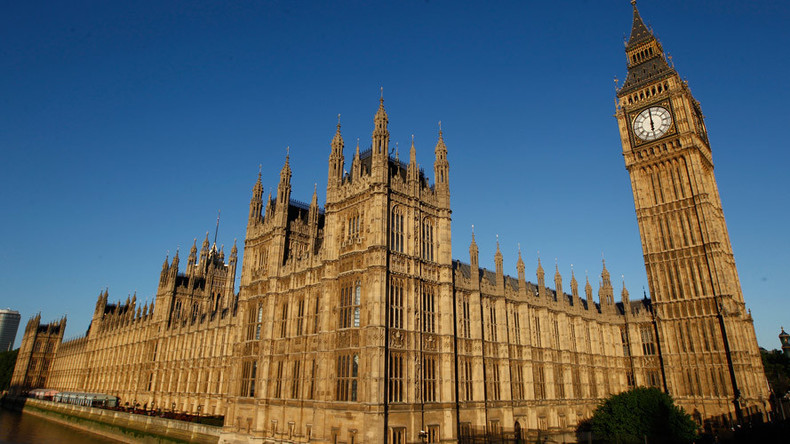 Security staff are investigating claims of a man sneaking into the British Houses of Parliament only to get drunk in the press bar.
According to the Sun newspaper, a 29-year-old man slipped through the Carriage Gates entrance and entered the Parliament building via the underground car park on February 22.
He then broke into the Moncreiff bar, where he was allegedly found drunk by police at 7.30am.
The man has since been bailed and sectioned under Section 2 of the Mental Health Act.
A Metropolitan Police constable has been reassigned to other duties as a result of the security breach, the Met confirmed.
The Sun reports the man made himself a cup of coffee in a third floor office before breaking into the press bar.
A spokesperson for the Met said enquiries were ongoing.
"At around 07:30hrs on Monday, 22 February, a man was arrested within the House of Commons for trespass on a protected site, a breach of SOCPA.
"The man, 29, was taken to a central London police station where he was further arrested for burglary of the Moncrieff bar for journalists at the House of Commons.
"The man has now been bailed to a date to be confirmed pending further enquiries and sectioned under Section 2 of the Mental Health Act. Enquiries into the circumstances continue."
A Commons spokesperson said: "Parliament is working closely with the police on their investigation and we cannot comment further while this is ongoing."