'Dodgy dossier' claims Brexit will make Britain 'weaker' & 'less safe'
Published time: 2 Mar, 2016 12:20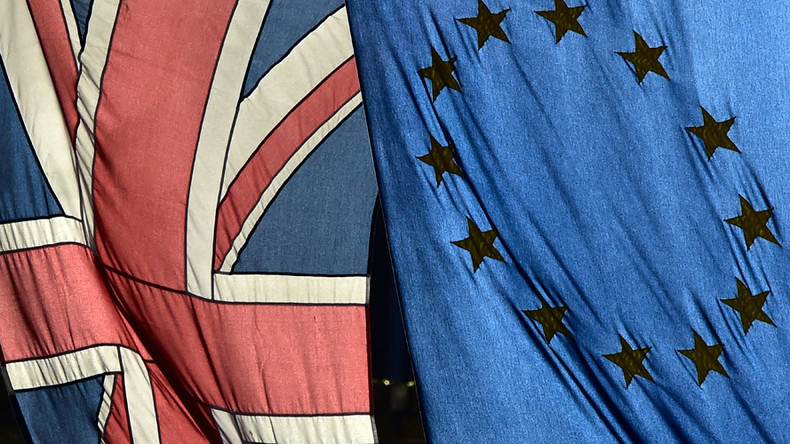 Britain would face instability and become "weaker, less safe and worse off" if it left the EU, a government report analyzing the alternative options and outcomes of the UK's future has warned.
The report, published on Wednesday by Foreign Secretary Philip Hammond, explains how Britain would have to interact with Europe if it left the 28-country bloc. It suggests the so-called Norway and Swiss models would not give Britain as much autonomy as pro-Brexiters believe.
Hammond will argue none of the four alternative options for Britain are a better deal than EU membership.
However, the report has already irked pro 'leave' MPs, who have branded the document a "dodgy dossier," in reference to the much-derided report compiled for Tony Blair and used to justify the invasion of Iraq.
"Our special status gives us the best of both worlds: in the parts of Europe that work for us, but outside those that don't," Hammond will say on Wednesday.
The publication states that the Norway model would be the most effective for Britain, but warned such an agreement would not be as simple as remaining a full member. While not being a member, Norway must still pay into the EU budget, accept free movement of people and must pay tariffs to export fish to the single market.
Another option the British could take is the Swiss model, the report suggests. However, Switzerland also pays into the bloc, as well as accepting freedom of movement and restrictions on financial services. It also took 20 years to negotiate a trade deal.
The Canadian option allows the country partial access to the single market, but after seven years of negotiation the trade deal has still not been finalized.
The final option would be to revert to World Trade Organization rules, which the report says would lead to tariffs on British goods, as well as disruption to supply chains.
More government analysis will take place in May when Chancellor George Osborne will publish what he says will be "a serious, sober and principled assessment" of the financial implications of Britain leaving the EU.
"We have already seen sterling fall and yesterday HSBC predicted a further 15-20 percent slump in the event of a vote to leave," he said on Tuesday.
"The finance ministers and central bank governors of the G20 concluded at the weekend that a British exit would cause an economic shock not just to the UK but to Europe and the world."
Pro-Brexit MPs branded Wednesday's report government propaganda designed to sway the public.
Work and Pensions Secretary Iain Duncan-Smith, who will campaign to leave the bloc, said: "This dodgy dossier won't fool anyone, and is proof that Remain are in denial about the risks of remaining in a crisis-ridden EU.
"The truth is, we won't copy any other country's deal. We will have a settlement on our own terms – and one that will return control of our borders, and money to Britain. That's the safer choice."