Boris for PM? Brexit-backing Mayor is bookies' favorite to replace Cameron
Published time: 22 Feb, 2016 17:37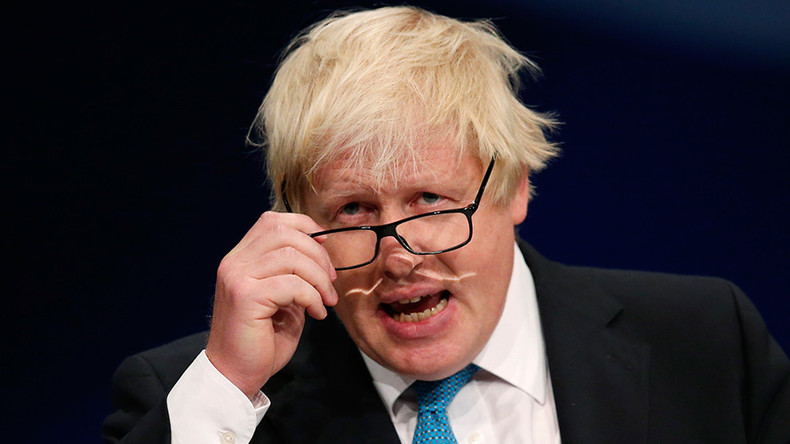 Following his decision to campaign for a British exit from the EU, London Mayor Boris Johnson MP is the bookies' favorite to replace David Cameron as Prime Minister.
This is the first time Johnson has become the favorite to succeed Cameron. Chancellor of the Exchequer George Osborne led the metrics previously.
Johnson, known for his eccentric persona, is now a 5/2 favorite according to bookies Paddy Power.
Cameron's 2015 pledge to step down before the next election means that whoever becomes the Tories' next leader will become PM. That premiership may be brief if they lose the next election, however.
Not everyone is supportive of Johnson's decision to campaign for an 'out' vote.
His father, Stanley Johnson, told the BBC on Monday that his son had "thrown out" any chance of a place in a future Cameron cabinet by defying the PM.
"I can't think of a more career ending move than to do what he did yesterday," the senior Johnson said.
Cameron has ruled out a second referendum if Britain votes to leave the EU on June 23, rejecting the idea that voting to leave would force Brussels to improve its offer, a strategy backed by Johnson.
In what pundits are describing as a withering attack on London's mayor, the PM savaged the idea Britain could strengthen its negotiating hand by pursuing a second vote on EU membership.
"Sadly, Mr. Speaker, I have known a number of couples who have begun divorce proceedings, but I do not know of any who have begun divorce proceedings in order to renew their marriage vows."