'Dog returning to its own vomit': UK's ISIS policy 'prolonging Syrian agony,' says ex-ambassador
Published time: 18 Feb, 2016 12:20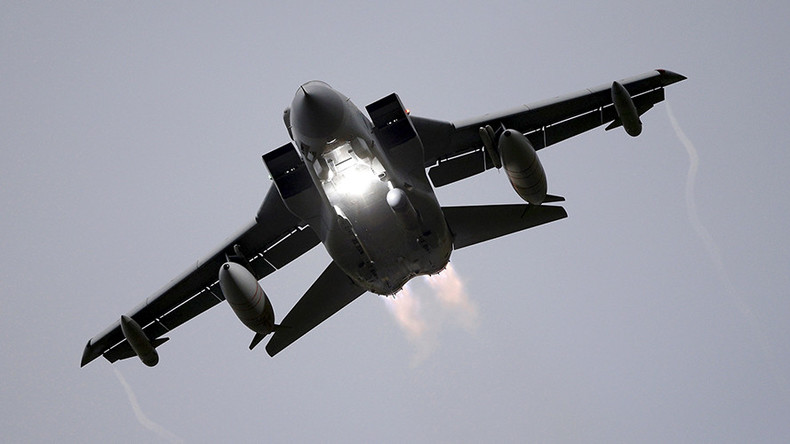 Britain's former ambassador to Syria has compared the UK's intervention against Islamic State (IS, formerly ISIS/ISIL) in the country to a "dog returning to its own vomit." He has been accused of being an 'apologist' for President Bashar Assad.
Peter Ford accused Britain's involvement in the US-led coalition of "prolonging the agony" of Syrians, arguing the UK should have learned from its foreign policy "failures" in Afghanistan, Iraq and Libya.
The former ambassador, who served in Damascus from 2003 to 2006, said it is "time to get real" that Syrian president Assad would not be overthrown, calling the West's current policy "wishful thinking."
Ford's comments, made on the BBC's 'The Big Questions' program last Sunday, prompted a fierce reaction from critics, who called him an "apologist" for Assad and Russian President Vladimir Putin.
"Realistically, Assad is not going to be overthrown – this becomes more clear with every day that passes," Ford said.
"It's time to get real, we owe it to the Syrian people. The West has to stop propping up the so-called moderate opposition, which is not moderate at all, and it has to allow the Syrian Army backed possibly by the Russians to deal with IS."
Britain and America have made clear their desire to see Assad vacate power in Syria and for a transitional government to be established.
Earlier this month, UK Foreign Secretary Phillip Hammond met with US Secretary of State John Kerry to discuss "the stabilization and reconstruction of Syria once Assad has gone and the new Syria that can be built." The US-led alliance is currently supporting opposition forces in their fight against Assad's regime and IS.
Ford, who resigned from the Diplomatic Service to work for the UN agency for Palestinian refugees, said the Syrian crisis should be dealt with by countries in the region.
"It's a local problem that should be dealt with by local governments and they stand a much better practical chance of doing so.
"[Intervention] is just prolonging the agony. We should have backed off, we should not have tried to overthrow the regime. Despite the failures of this in Afghanistan, Iraq, Libya, like a dog returning to its vomit we go back," he added.
While Ford acknowledged the Assad government's atrocities in the Syrian civil war, he said its removal would create chaos leading to further sectarianism and a "situation even worse than today."
Ford has been outspoken in his opposition to Britain's foreign policy in Syria, prompting critics to label him an apologist for Assad and Putin after the BBC show was aired.
@BBCr4today's choice of Syria experts is quite eccentric. Peter Ford in particular has always been an apologist for Assad and Putin.

— David Aaronovitch (@DAaronovitch) February 12, 2016
Other Twitter users have expressed support for the former ambassador.
Refreshing to hear Peter Ford and syria issue on big question

— masoud amel (@masoudamel) February 14, 2016
@shamreelaa I am not alone, people like UK ex-ambassador to Syria Peter Ford, and many others.

— Barbara McKenzie (@BarbaraMcK42) December 24, 2015