Judgment Day? Corbyn's Labour faces key test in Oldham West by-election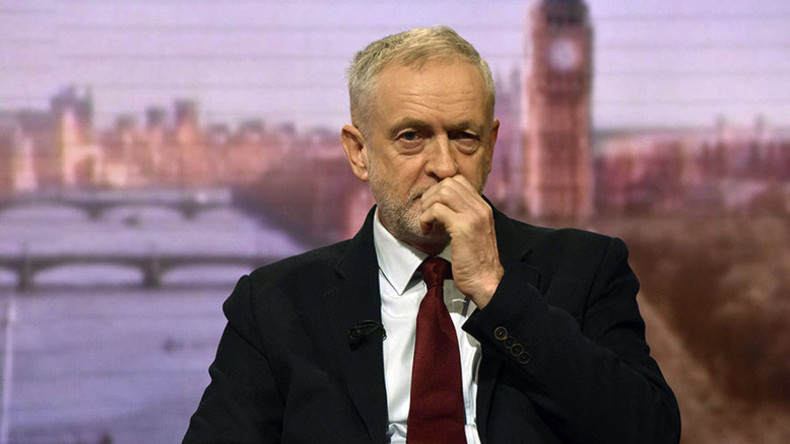 After failing to stop parliament voting to bomb Syria and with UKIP circling, Labour leader Jeremy Corbyn's next big challenge is the Oldham West and Royton by-election – a litmus test for the party chief's electability.
Voters are heading to the polls on Thursday to elect a new member of parliament for the post-industrial town, a traditional Labour stronghold in Greater Manchester, after the constituency's veteran MP Michael Meacher died in October.
Meacher was a staunch Corbyn ally and among 36 MPs to nominate him for the 2015 leadership election, which set in motion his rise to Labour's top job.
Reliable Lib Dem source tells me Labour victory in Oldham will be far more comfortable than expected.

— George Eaton (@georgeeaton) December 3, 2015
The Labour candidate contesting the seat, however, differs starkly with Corbyn's "new kind of politics."
Jim McMahon, already awarded an OBE at the age of 35 for services to the local community as a councilor, backed Blairite candidate Liz Kendall in the leadership contest.
The populist, anti-immigration UK Independence Party (UKIP) are also reported to be pushing hard for the seat, which has a substantial Muslim population.
UKIP's tactic of choice appears to be highlighting national security issues. According to Reuters one campaigner has been canvassing dressed as Winston Churchill, claiming Corbyn would leave the UK vulnerable to attacks by Islamic State (IS, formerly ISIS/ISIL).
"He's not willing to defend the country," one local worker told Reuters. "I've always voted Labour. [This time] it would be Labour, or UKIP because of Corbyn."
"He supports the IRA, doesn't he?" said another, as quoted by the Guardian.
Some in Labour see UKIP as a genuine threat, with one anonymous activist telling Reuters: "The people who might be patriotic but who are socialist leaning – they might decide to vote UKIP."
Many in the Muslim community, however, view Corbyn as a sympathetic voice for their concerns and admire his opposition to Middle East war.
On Wednesday, ahead of the Syria vote, one woman of Bengali origin told the Guardian that Corbyn understands the plight of British Muslims and said she did not "agree with David Cameron, especially when he called Corbyn a 'terrorist sympathizer.'"
"Muslims are having a really hard time here because of ISIS. I don't get it so much because I don't wear a headscarf, but you should hear the stuff said to women in hijabs on the tram."
"What's happening in the world is really impacting on Muslims here," she added.