Boris Johnson: Price of Brexit 'lower than ever'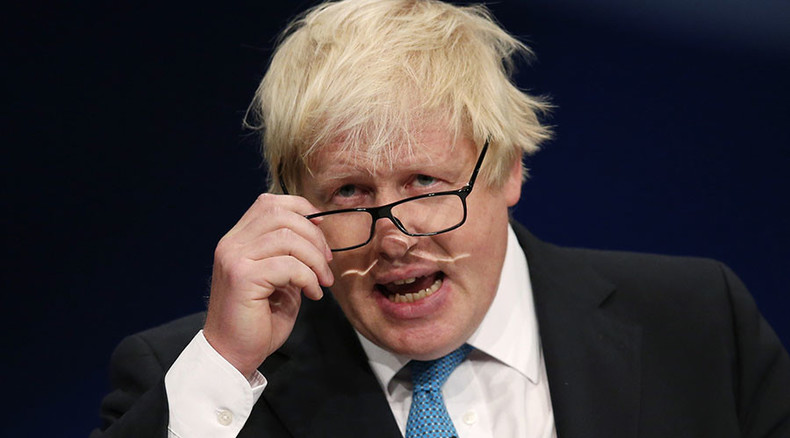 The price of leaving the EU is "lower than ever" for Britain, London Mayor Boris Johnson has said, while reiterating his support for Prime Minister David Cameron's reform plans during a trade visit to Japan.
Johnson told the BBC in Osaka that while he would prefer that the UK remains in a reformed EU, he does not consider a British exit, or 'Brexit', out of the question.
"I think I am exactly where the prime minister is and, I think, actually a huge number of the proportion of the British public," he said on Monday
"We want, in an ideal world, to stay in a reformed European Union, but I think the price of getting out is lower than it's ever been. It's better for us to stay in, but to stay in a reformed EU. That's where I am," said Johnson, who was elected as MP for Uxbridge and South Ruislip in May's general election.
As one of the leading candidates to take over the Conservative Party leadership after Cameron steps down ahead of the 2020 election, Johnson's support for a Brexit could serve as a boost to the "leave" campaign.
READ MORE: 'Brexit jeopardizes UK economy': Pro-EU campaign launched
The senior Tory's remarks coincided with the launch of the official pro-EU campaign 'Britain Stronger in Europe' on Monday. Speaking at the launch event, chairman of the campaign and former Marks & Spencer CEO Lord Stuart Rose warned that leaving the 28-member bloc could compromise Britain's economy, arguing that remaining in the union would serve business and security interests.
Despite warnings that leaving the single market bloc could catapult the City into a financial crisis, Capital Economics, a top research consultancy firm, lent credence to Johnson's statements earlier this month when it said that a Brexit might actually hold long-term economic benefits.
Opinion polls show that British voters remain split on the issue as various 'in' and 'out' factions scramble to organize and campaign ahead of a referendum, which Cameron has pledged to hold sometime before the end of 2017.
READ MORE: 'Too big, too bossy': Cameron vows to redraw UK's place in EU
Cameron is preparing to outline his demands for a renegotiation of Britain's membership at a European council meeting in December. The demands are expected to include an opt-out clause of the European principle of an "ever-closer union," more powers for national parliaments and increased restrictions on migrants' benefits.