Tony Blair milked 9/11 – and ruined my election, says Ian Duncan Smith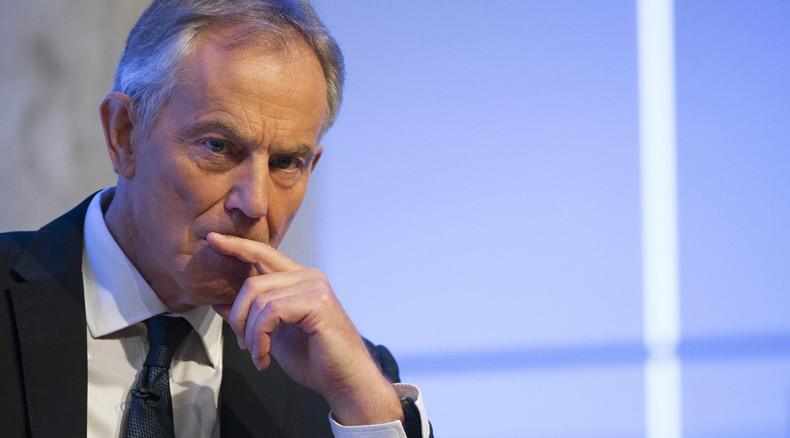 Tony Blair milked 9/11 and ruined Ian Duncan Smith's Tory leadership tenure as a result, the Work and Pensions secretary claimed shortly after Blair gave a speech on extremism at the 9/11 memorial museum in New York.
Speaking at a fringe meeting at the Conservative party conference in Manchester, Duncan Smith bemoaned the lack of coverage his 2001 election as Tory leader attracted.
"The day before I got elected the twin towers were struck," Duncan Smith said. "So first of all we got no lift on my announcement. It had to be buried the following day, hardly anybody was paying attention."
"Now you know, when the nation is kind of at war there is only one person they look to and it is the prime minister, because the prime minister is powerful. He's the one who directs it. And Blair, of course, which maybe you can argue, he milked that for all that was worth," Duncan Smith said.
He complained that it had been impossible to get any domestic issues brought up and that foreign policy is not generally an issue that the opposition wins on.
Duncan Smith's comment came a day after Blair, whose support for the 2003 Iraq War at the time made him a more popular figure in the US than at home, laid out his vision of where jihadism comes from and how to approach it.
"The conspiracy theories which illuminate much of the jihadi writings have significant support even amongst parts of the mainstream population of some Muslim countries," he told the audience.
"There are millions of schoolchildren every day in countries round the world – not just in the Middle East – who are taught a view of the world and of their religion which is narrow-minded, prejudicial and therefore, in the context of a globalized world, dangerous."
READ MORE: Politicians should witness 'direct consequences of their lust for war' – Labour MP

Blair said the battle against radical Islam is a "general struggle" against a particular "ideology" within Islam.
He also said there are many within the faith who "feel a deep sense of outrage at the hijacking of their religion by the extremists and who are determined to retake it and restore its true purpose."