Politicians should witness 'direct consequences of their lust for war' – Labour MP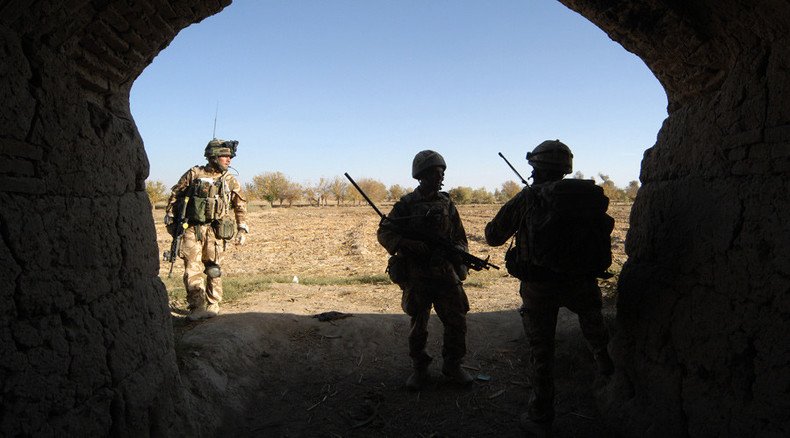 UK politicians should have been sent to Afghanistan to witness the effects of their 'lust for war' according to soldier-turned-Labour MP Clive Lewis.
The Norwich MP, who served a tour of Afghanistan as a reservist in 2009, also criticized the tendency of many MPs to see bombing as a default choice when it came to foreign policy issues.
"I'm tired of it. As someone who, to be quite frank, has had my fill on my short tour of Afghanistan of death and mayhem," Lewis told the Politics Home website.
"I sometimes think if we had a few more MPs in there seeing the direct consequences of their lust for war, maybe they'd think twice about it," he added.
Lewis, a socialist who is widely seen as a rising star of the Corbyn era, warned against incoherent policy choices when it came to the situation in Syria.
"Bombing hasn't been thought through," he said. "Ultimately the solution here has got to be diplomatic. We should be putting pressure on Saudi Arabia, the Gulf States and Turkey, working with Russia and Iran, for a regional settlement."
"Stop their funding, stop the arms shipments and let's go for the diplomatic options first and exhaust them rather than this knee jerk reaction that we see in this House time after time, which is 'we've got a problem in the Middle East, bomb it.'"
Lewis, who also worked as a BBC journalist before being elected in the 2015 general election, said that a role existed for the UK armed forces which focused on humanitarian crises, including those created by climate change.
READ MORE: Triple amputee Afghan vet had to 'beg, borrow & steal' for treatment

"As our planet increasingly suffers from climate change, as we see disasters unfolding in Chile to the Mediterranean, there is a role for us to be a positive force around the world and for our Armed Forces to be a part of that," he said.
"I'm proud of our Armed Forces. I think they have a massive, key role to play in Britain being a proud leading country in the world in terms of humanitarian help."
You can share this story on social media: