Triple amputee Afghan vet had to 'beg, borrow & steal' for treatment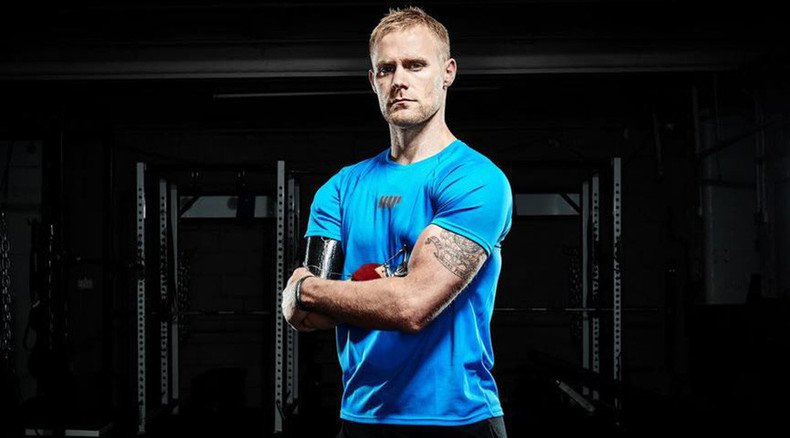 Ex-Royal Marine Mark Ormrod, who lost three limbs while serving in Afghanistan, claims he had to "beg, borrow and steal" to receive the health care and treatment he needed.
Ormrod, 31, lost both of his legs and his right forearm after treading on an improvised explosive device (IED) in Helmand Province on Christmas Eve, 2007.
The former marine says he suffered while begging charities for money, adding the distress was far worse than the physical injuries he endured.
His personal account is detailed in a report written by 32-year-old Jon White, a former captain in the Royal Marines who also lost three limbs after stepping on an IED in Afghanistan in 2010.
The report urged ministers to improve the way the Ministry of Defence and National Health Service care for amputee troops and veterans.
Ormrod had to raise more than £140,000 for artificial limbs and sockets to be fitted by experts at the Hanger Clinic in Oklahoma City.
In his account, he said: "I still continue to beg, borrow and steal to get the care and equipment that I need. It is a source of extreme stress and anxiety for me, my wife and my children, who all depend on me."
He said begging charities for money hurt his pride and made him feel that his sacrifice for Britain was not worthwhile.
"To have to go through this after having given so much is painful and is actually more a cause of distress than the actual injuries themselves," he said.
Ormrod said he found his treatment in the US helpful as it involved people "who live, eat and breathe prosthetics."
"They do not have a 9 to 5 attitude like I have experienced in the UK," he added.
The report says some injured servicemen find themselves in a state of "perpetual interventions."
"Not only is this expensive, but it is both physically and psychologically harmful for the patients," the report said.
"Sub-optimal prosthetic care is tantamount to physical abuse, literally physically wounding patients," it added.
White said the NHS and its staff "do their best for the cohort of 160 operationally-wounded men, but it was not set up to cope with such complex injuries and recovery profiles."
"These are young, fit, determined former forces personnel with huge potential for society yet they can experience daily frustration, delay and complications on a needlessly lengthy medical journey," he added.
The report, commissioned by Blesma, a charity for amputee veterans, has been delivered to health service chiefs and the government.
A government spokesman said the NHS is committed to providing high standard prosthetic care.
"For personnel who remain in service, the Ministry of Defence will continue to provide their prosthetic services. When they become veterans, the NHS provides these services, and the NHS has committed to providing the same standard of world-class clinically appropriate prosthetic care that personnel receive," the spokesman said.
You can share this story on social media: