Boris Johnson favorite to be next Tory leader – poll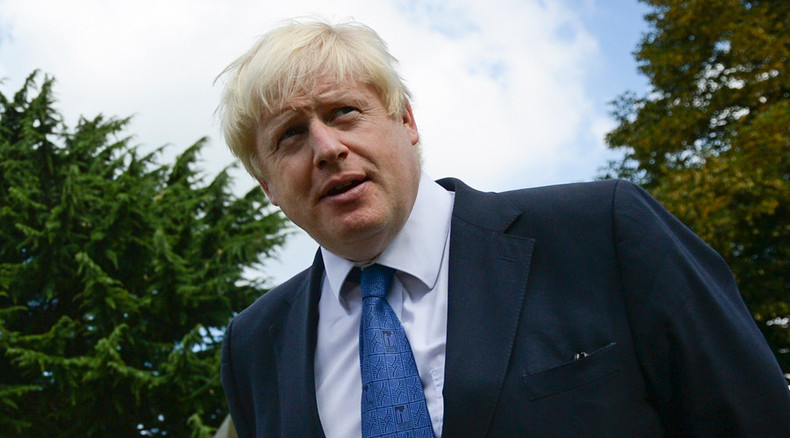 Members of the public believe London Mayor Boris Johnson will be the next Conservative Party leader, but Tory loyalists are backing Chancellor George Osborne for the top job, according to an Ipsos Mori poll.
The research found that 27 percent of non-Conservative aligned voters think Johnson should take over after serving leader Prime Minister David Cameron steps down, while 17 percent back Home Secretary Theresa May and 15 percent endorse Osborne.
Tory loyalists, however, appear to favor the chancellor to take up the reins, with 32 percent of Conservative supporters backing Osborne, while 28 and 18 percent respectively back Johnson and May.
Four out of 10 United Kingdom Independence Party (UKIP) voters said if Boris Johnson becomes leader they would be tempted to vote Conservative, while May appealed to only two out of 10 UKIP supporters and Osborne only one in 10.
"There is a striking divide in views of George Osborne, reflecting his position at the center of political debate," Gideon Skinner, head of political research at Ipsos MORI, said on the polling firm's website.
"Conservative supporters put him at the top of the list to be their next leader, but voters of other parties say he is much less likely to win their vote."
Speculation about who will succeed David Cameron as leader went into overdrive in March when he told the BBC he would not pursue a third term as prime minister.
When pressed on the issue, he said: "There definitely comes a time where a fresh pair of eyes and fresh leadership would be good.
"The Conservative Party has got some great people coming up – the Theresa Mays, and the George Osbornes, and the Boris Johnsons."
"You know, there's plenty of talent there. I'm surrounded by very good people," he added.
On Thursday, the Conservative Party talked down suggestions that Cameron would leave his current term early, after a report in the right-wing Spectator magazine said he was considering stepping down in the spring of 2019 ahead of the general election in 2020.