Afghan interpreter 'Happy' finally in Britain: RT tracks asylum seeker's journey
Khushal, a former Afghan interpreter, spent almost a year trying to reach the UK through the Middle East, the Mediterranean and Europe. RT last met him in a migrant and refugee camp in Calais. Now he has finally reached Britain, but is he happy?
Taliban threats, caused by his assistance to the British Army as an interpreter, and the murder of his brother, forced Khushal (also known as "Happy" to his former colleagues) to flee his home in Afghanistan last year. He says he hoped to get a British visa under a special scheme for Afghan interpreters, but was abandoned and received no reply.
After a nine-month journey, Happy ended up in Calais, a northern French town flooded by migrants and refugees from the Middle East and Africa. He was stuck there for weeks. An RT crew first met him in August when he was desperate to cross the English Channel.
One such attempt led to his hospitalization, after Khushal aka Happy fell from the roof of a truck. His was losing hope, and his physical state began deteriorating. He had lost a lot of weight.
"Where am I now, what should I do in the future, where shall I go? Who will support me in the future? Where can I save my life, where should I spend my future?" Happy told RT in August. "I am so unhappy about the job I did [interpreting for the British]."
READ MORE: 'It's my last option:' RT meets ex-Afghan interpreter trying to cross into UK from Calais
A few days ago, Happy finally made it to Britain, but the details of his voyage across the English Channel have to be kept secret, as his asylum request is being processed and considered.
"Sometimes I'm thinking to myself, this is a dream. I'm not in the UK for real now, I'm just thinking I'm seeing a dream," he told RT's Polly Boiko in the UK.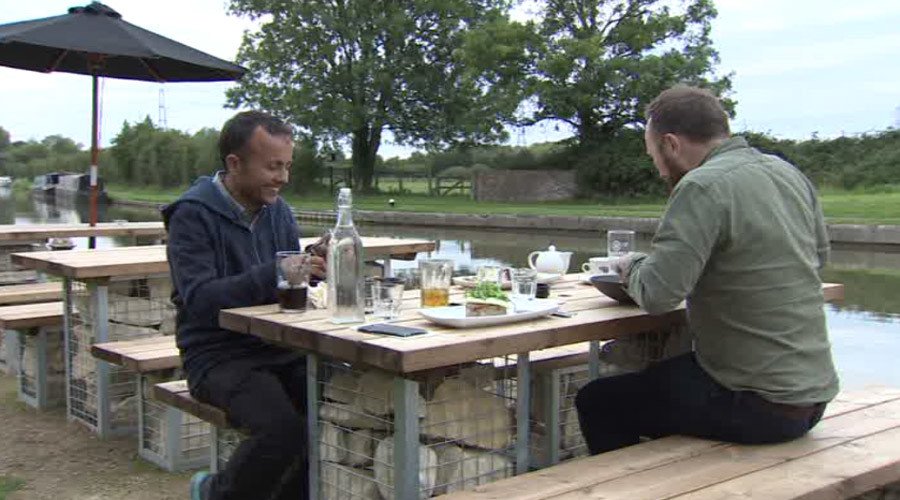 His former colleague and commander, ex-army officer George Tyldesley, is now helping Happy to settle in the UK, including assisting him with his asylum application.
"I was absolutely ecstatic to see the news that he got here. Everything seemed to be going wrong. He had obviously injured himself, so his ability to scuttle around was hampered," Tyldesley told RT. "He is a very resilient guy."
READ MORE: British govt threatened with legal challenge over 'abandoned' Afghan interpreters
Happy's life is on hold because he has no right to work, but he has big plans for the future.
"I want to be a good citizen in Britain and after that, if I get a chance to go to Oxford University, I want to be a dentist," the former Afghan interpreter told RT's Polly Boiko.
Happy's existence is marred by lack of news from his family. He can't get in touch with his relatives, because it could lead to revenge at the hands of the militants.
"Definitely, I miss them, and definitely they miss me, but what can I do?" Happy said. "Now I am safe, I am feeling very well, but I don't know about them. I miss them, definitely, I miss my whole family."
READ MORE: Britain could pay to resettle David Cameron's Afghan interpreter
About 600 Afghan civilian workers, who cooperated with the British military, could seek protection and apply for a special immigration scheme to get asylum in Britain, because the Taliban has threatened their lives.
You can share this story on social media: