British govt threatened with legal challenge over 'abandoned' Afghan interpreters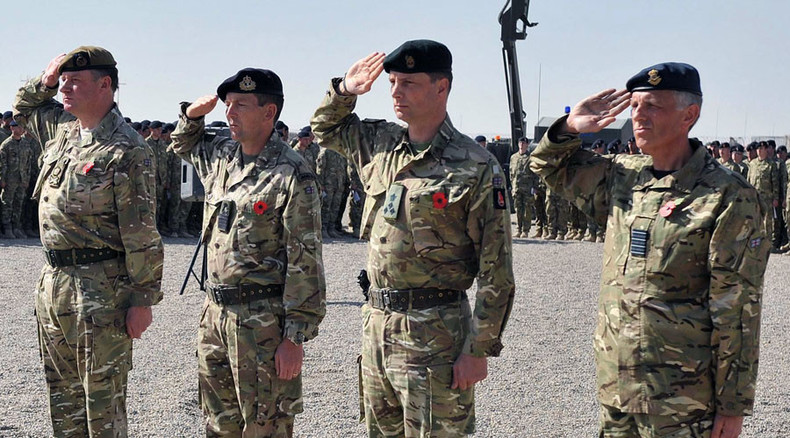 Lawyers for an 'abandoned' Afghan interpreter known as 'Chris', who helped the British military during the war and now faces Taliban reprisals, have warned the government faces a judicial review if it fails to help him.
The 26-year-old father of two is said to have been targeted nine times by the insurgent group, which has retaken much of the ground that British troops fought on during the war in Helmand Province, southern Afghanistan, since the war officially ended.
Lawyers from the legal firm Leigh Day plan to challenge the government decision not to resettle Chris in the UK given the ongoing threats to his life.
"The issues arising in Chris' case appear to reflect a systemic unwillingness by this government to properly protect the UK's former Afghan Staff by relocation to the UK under the Intimidation Policy," lawyer Rosa Curling said in a post on Leigh Day's website published on Friday.
The Intimidation Policy lays out the UK government position on supporting local workers who have helped the British military on operations.
"The UK government has a policy to provide support to current and former locally employed staff in Afghanistan who face intimidation as a result of their employment with the United Kingdom," it states.
Curling suggested that UK policy on helping interpreters had become paradoxical.
READ MORE: NATO overcharged by £460m for fuel during Afghan war, MoD investigates

"The MoD has spent billions on military action in Afghanistan on the basis that the Taliban posed a threat to British citizens in the UK.
"Now we are told the same insurgents are not a threat to those who assisted British Forces in targeting Taliban operatives in their own country.
"Chris put his life at risk on numerous occasions protecting the lives of British soldiers. For doing this, both he and his family have been brutally attacked and ostracized," Curling added.