NATO overcharged by £460m for fuel during Afghan war, MoD investigates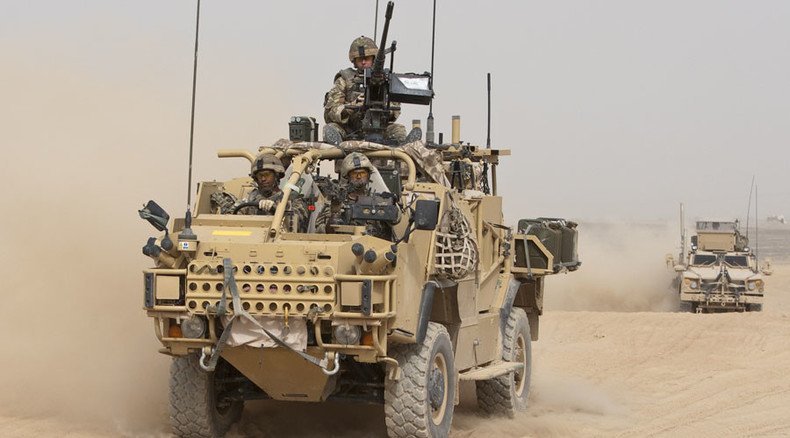 Military police are examining claims that a defense contractor overcharged the armed forces by hundreds of millions of pounds for fuel during the war in Afghanistan.
An audit by NATO, which ran the operations in Afghanistan, suggests the alliance was overcharged by £460 million (US$700 million) by contractor Supreme Group.
Britain is thought to have paid for about 10 percent of the fuel used in Helmand Province, southern Afghanistan, during the conflict, meaning it could have been ripped off by up to £46 million, sources told the Telegraph newspaper.
On Sunday, the Ministry of Defence (MoD) confirmed an investigation was underway.
In December 2014, the Amsterdam-based Supreme Group's food business was found guilty of overcharging the US military for supplies during the Afghan war and paid fines of $389 million, the most ever paid by a defense contractor.
Supreme won and ran lucrative contracts for British and US forces in both Iraq and Afghanistan during the wars and currently provides fuel for the Royal Air Force (RAF) and food to the MoD on a global scale.
"We are committed to getting the maximum value for money for the taxpayer and will always seek to recover any overpayments," a spokesman for the MoD told the Telegraph.
"We are aware of the allegations of overcharging by Supreme and we have referred the matter to the Ministry of Defence Police Criminal Investigation Department."
READ MORE: Pentagon wasted $15mn on Afghan warehouse it never used
"The issue continues to be addressed by NATO through follow-on reviews and investigations into the matter by Allied Command Operations," a NATO spokesman told the paper.
"Part of unduly paid costs have already been recovered. The recovery process continues. This however remains a complex and lengthy process, whose specific details cannot be revealed until its completion."
Outsourcing services previously controlled by the military has increasingly become a part of the MoD's cost cutting measures.
LISTEN MORE:
You can share this story on social media: