'Accents, cricket & banter': Cultural assault cause facing US general assigned to British Army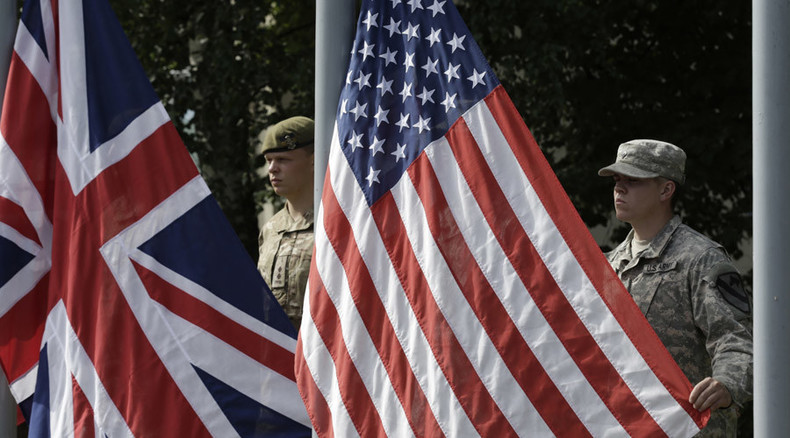 British regional accents and affectionate abuse are just some of the cultural norms a US general must overcome in his new post with the British Army, according to one commander.
The appointment, the first of its kind, aims to increase UK-US familiarity and interoperability.
"We may use cricket analogies to explain ourselves, one hundred miles is a long way to us, banter is a sign of affection not disrespect, and don't worry if you can't always understand our regional accents," Major General Patrick Sanders of the British Army's 3rd Division warned US General Mike Tarsa.
Tarsa took up his role at a ceremony at an army base in Bulford, Wiltshire, on Wednesday and told assembled troops: "This is a distinct honor and I couldn't be more delighted to be stood here abreast with you.
"I wear my nation's uniform as a member of the US Army, but I now have the privilege to be part of the British Army and 3rd United Kingdom Division. I hope to serve both with great distinction and I'm proud to be stood here in your ranks."
Other recent cross-postings of personnel have been much more controversial, with the government facing criticism in June for allowing UK pilots embedded with US and Canadian forces to carry out combat operations over Syria.
The missions were flown despite a parliamentary ban on UK military operations in the country being in place. MPs had voted against such interventions in 2013.
READ MORE: Secretly bombing Syria 'undermines trust' say MPs
Defence Secretary Michael Fallon was grilled in parliament over the revelations, with his Labour counterpart Vernon Coaker arguing it was "crucial that in these important and sensitive matters the confidence and trust of this parliament is maintained as well as that of the British people.
"The government has acted in a way that puts that trust and confidence at risk," he added.