Secretly bombing Syria 'undermines trust' say MPs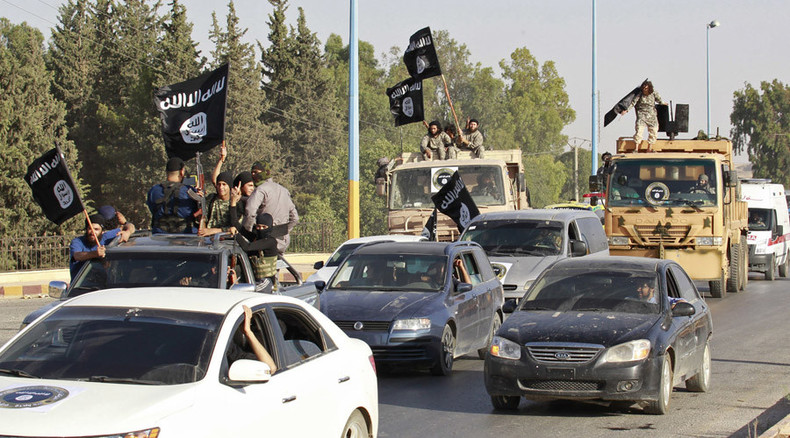 Defiant Defence Secretary Michael Fallon was grilled by MP's on Monday over the government's decision to allow UK pilots to bomb Syria, and their lack of a coherent strategy in the region.
"It appears from the secretary of state's statement today that he still thinks it is possible to bring down Daesh (Islamic State) without promoting the [Bashar] Assad regime, or to bring down the Assad regime without promoting Daesh," Julian Lewis, the Tory chair of the influential Defense Select Committee, argued.
"The reality is that he has got to face up to one or the other, and until we know which he regards as the lesser of two evils, it is not true to say that we have a coherent strategy for Syria."
Shadow Defense Secretary Vernon Coaker said: "It is crucial that in these important and sensitive matters the confidence and trust of this parliament is maintained as well as that of the British people.
"The government has acted in a way that puts that trust and confidence at risk."
Coaker also questioned what could happen if a pilot was shot down over enemy territory.
"Can you not see that your authorization could have resulted in a British pilot being captured, tortured or indeed killed by ISIL?"
"And can you not see how such an event would have undermined public confidence in our entire strategy to combat ISIL?"
Fallon defended the fact that UK pilots, embedded with US-led coalition allies, have been involved in airstrikes despite a 2013 parliamentary vote banning any such involvement.
"We continue to have personnel embedded with American and Canadian forces," he told MPs.
"They are engaged in action that is legal and necessary."
Fallon admitted that specific ministerial approval had been given to UK pilots involved in airstrikes in Syria.
Islamic State's (IS, formerly ISIS/ISIL) "command and control is in northern Syria," he said. "It is from there its weapons and fighters flow into Iraq. It is from there that its global influence spreads and from where the direct threat to the UK comes. ISIL has killed many of our fellow citizens. It is actively plotting to kill more."
It is reported that while Prime Minister David Cameron agrees with Fallon that airstrikes against IS in Syria are a logical step, a stinging defeat in the 2013 vote on bombing Assad's forces means the PM is holding out for the results of the Labour leadership election.
Rumours from Tory ranks that Parliament might be recalled tomorrow to agree bombing Syria

— John Mann (@JohnMannMP) July 21, 2015
On Tuesday morning, one Labour MP tweeted that rumors were abounding in Conservative circles that Wednesday could see parliament recalled to discuss a vote on openly bombing Syria.
In a post on its website, advocacy group Action on Armed Violence (AOAV) raised concerns over "a wider lack of accountability in the coalition's conduct."
"AOAV's data on coalition air strikes suggests that the majority of reported civilian casualties are coming from Syria, even if the majority of attacks are in Iraq. However, the reporting of civilian, or any, casualties from coalition airstrikes is extremely limited," they said.
Despite the acknowledged difficulty in assessing battle damage and casualties, AOAV pointed to a disparity between numbers of militants said to be killed and the number of civilian deaths.
"Coalition spokesmen have acknowledged the challenges in knowing definitively if civilians have been killed or injured in their air strikes."
"Public officials have only acknowledged a handful of civilian casualties to date, while simultaneously claiming that thousands of ISIS fighters have died," they said.
You can share this story on social media: