Nationalize North Sea oil, say Scottish Greens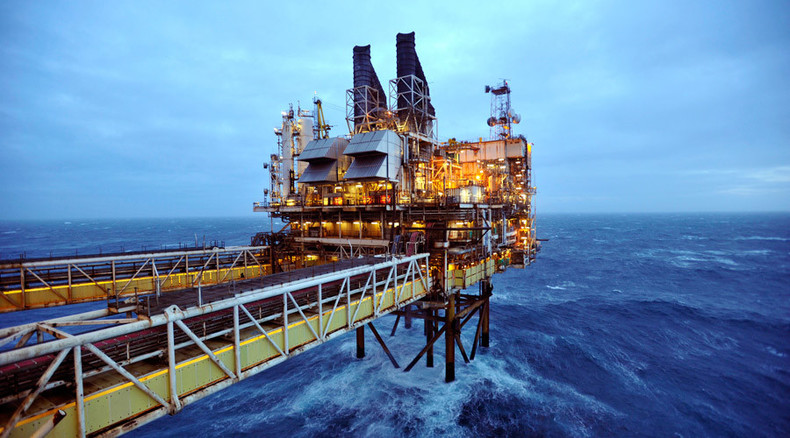 North Sea energy must be prized away from "distant multinationals and neoliberal forces" and put to work for the majority, according to a new report for the Scottish Green Party.
The "Jobs in Scotland's New Economy" report released Tuesday was commissioned by Scottish Green MSPs and written by Mika Minio-Paluello.
Writing on the Global Justice Now website, Minio-Paluello said: "North Sea oil reserves are both a valuable public resource and a dangerous polluting threat.
"The current low oil price creates an opportunity to reassert democratic control over the North Sea."
Arguing that tax loopholes for oil companies should be closed, Minio-Paluello said Scottish oil should be taken into "partial public ownership" and that the current low price of oil "makes this even more feasible then when oil prices were high."
The report argues for "more and better jobs. A safer and more stable economy. Stronger communities. A long-term future as an energy exporter. Moving from energy colonialism to energy democracy."
Questioned on the report by the Express and Star newspaper on Tuesday, Scottish Green MSP Alison Johnstone said: "In recent months there have been mass layoffs in the oil and gas industry.
"The ongoing insecurity due to the volatile price and finite nature of this resource has devastating consequences for families and communities."
Johnstone also urged a move towards a more sustainable oil industry.
"The only credible and responsible course of action is a managed transition towards sustainable sectors as outlined in this major report," she argued.
The report also found support among environmental NGOs. Lang Banks, director of World Wildlife Federation (WWF) Scotland, told the paper that climate change science is "very clear that we urgently need to be weaning ourselves off those fossil fuels."
"We need to see a just transition that harnesses the people and skills currently employed in fossil fuel industries and create new opportunities in less-polluting alternatives," Banks added.