Britain's top bosses earn 183 times their employees' annual salary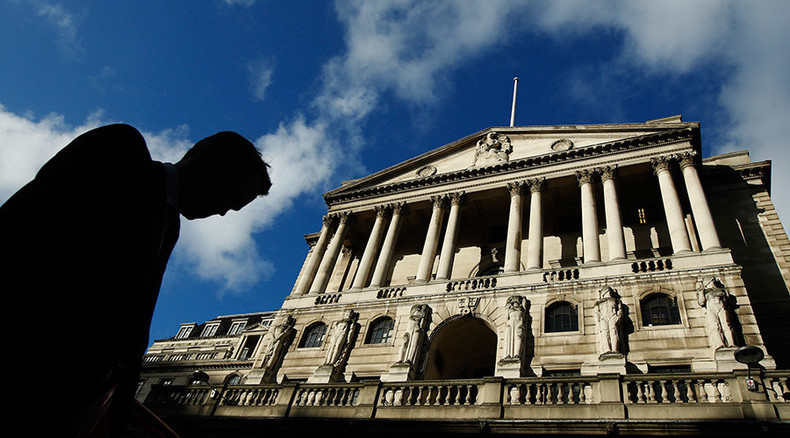 Chief executives of Britain's top firms earn 183 times more than their employees on average, new research has found.
Top bosses of FTSE 100 firms were found to earn almost £5 million each, whereas workers in their companies earned an average annual salary of £27,000.
The report from the High Pay Centre (HPC) further found that only one in four of the 100 companies paid their employees the national living wage (£7.85 per hour, £9.15 in London).

The HPC claims top business chiefs are paid too much. The organization's chair, Deborah Hargreaves, has called for a reformed pay structure where all workers are rewarded for their work.
READ MORE: London Tube workers threaten further strikes over 24-hour 'rosters from hell'
Analysis of the results found that a typical FTSE 100 CEO's salary in 2014 was £4.96 million, up from £4.92 million in 2013. Between them, bosses from the top 10 companies earned £156 million.
Despite rules introduced in 2013 forcing firms to publish the salaries of their chief executives, the top payouts have continued to rise year-on-year. In the past four years, the typical top 100 CEO's salary has risen by over £800,000, from £4.13 million.
Shareholders have the option to vote against executive pay at a company's annual meeting, but on average just 6.4 percent vote against payouts.
"Pay packages of this size go far beyond what is sensible or necessary to reward and inspire top executives. It's more likely that corporate governance structures ... are riddled with glaring weaknesses and conflicts of interest," Hargreaves said.
"One of the defining characteristics of the UK economy over recent decades has been for top executives and other high earners to pull further away, while low and middle income workers endure periods of real struggle," she added.
The highest-paid boss in 2014 was Sir Martin Sorrell, CEO of advertising agency WPP, who was paid £43 million, which included £274,000 for his wife to accompany him on business trips, and a further £50,000 to stay in his own homes while on trips to save on hotel costs.
The HPC said this extravagant perk was "ridiculous."
Nearly 25 percent of shareholders at WPP voted against Sorrell's payout, but they were overruled by a majority.