London Tube workers threaten further strikes over 24-hour 'rosters from hell'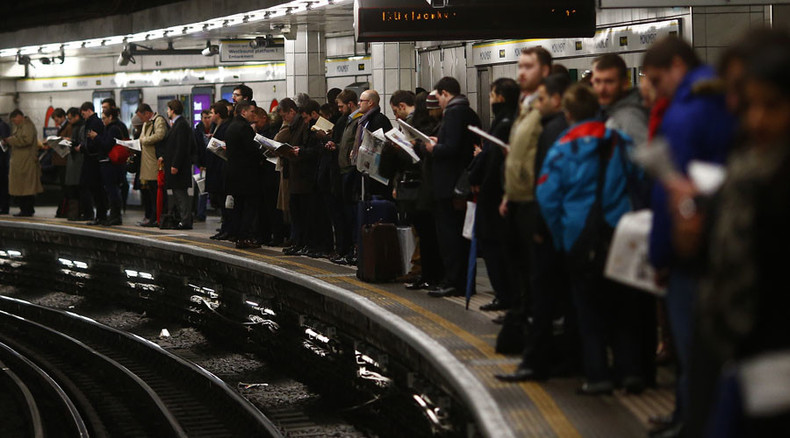 Tube workers in London are to stage two more days of strikes as tensions loom over Britain's new 24-hour underground service set to be launched in autumn.
Commuters will face travel chaos on August 25 and 27 as workers take industrial action for 24 hours on both dates. The stikes are likely to cause travel disruptions for most of the week.

The Rail, Maritime and Transport (RMT) union announced the action on Tuesday afternoon.

Two strikes have already taken place during the past few months over new "unfair" pay and shift proposals due to be rolled out on September 12.

"Our members the length and breadth of London Underground have made it clear that they are determined to protect their work/life balance and not fall into a trap where they will be forced to wreck their home lives in order to comply with the 'rosters from hell' which have been drawn up to plug the staffing gaps in the night Tube plans," RMT general secretary Mick Cash said.
"Staff are angry that their grievances are being ignored and dismissed by both the mayor and his officials and that there has been no substantial move as of today from London Underground to make progress towards a negotiated settlement."
Cash called the plans "ridiculous," saying they had not been properly thought through.
"That is why we have no option but to strike again. It is ridiculous that the job cuts program for fleet, engineering and station staff is also still being bulldozed through against this background," he said.

"The night Tube plan has been botched from the off. The basics haven't been done and those who will pay for this shambles will not only be our members but the London daily traveling public who cough up a fortune and who will find their safety and the reliability of the service compromised from September 12 onwards. Running Tube services with fatigued and burnt-out staff is a recipe for disaster."

ASLEF, the train drivers' union, is not expected to make an announcement about the strikes.

Talks between ASLEF officials and the London Underground team are set to continue Wednesday.