'Taking public for fools!' Cameron won election based on lies, says Yvette Cooper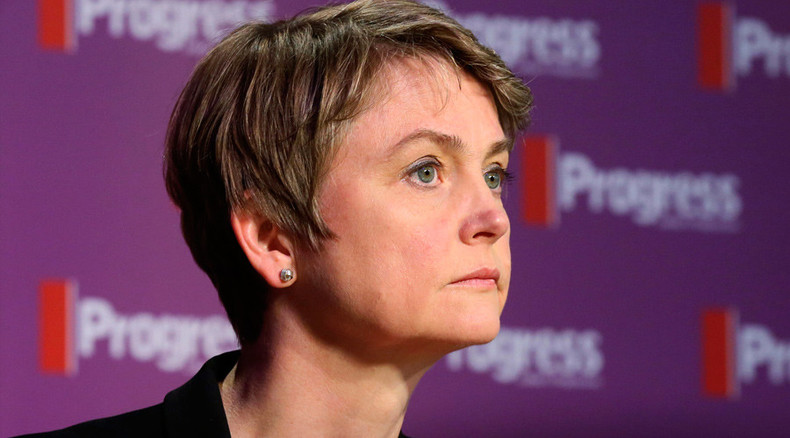 Prime Minister David Cameron won May's general election based on a series of lies and has broken many of the promises he made after the Tories returned to power, according to Labour Party leadership hopeful Yvette Cooper.
"We may have our own leadership election going on, but Labour can't allow David Cameron to get away with this and carry on like nothing has happened – he is taking the British public for fools," Shadow Home Secretary Cooper told the Guardian.
Cooper promised to pursue Cameron over his discarded assurances on issues ranging from rail electrification to child tax credits and housing.
"We have to confront him directly on every lie and broken promise – that's exactly what I plan to do in parliament and across the country," she said. "It's only three months since the election, yet David Cameron has already ripped up nine major pre-election promises."
She argued it is now clear the prime minister never intended to make good on his promises.
"It's time the prime minister and [Chancellor] George Osborne were held to account for deceiving people and letting them down," she added.
In July, Cooper warned that electing her rival and current leadership contest frontrunner Jeremy Corbyn as leader of the Labour Party could guarantee years of Conservative rule.
"Inevitably there is frustration and anger at the prospect of five more years of Tory government. It is really important we channel that anger into defeating the Tories," Cooper told the Independent on Wednesday.
She warned that an activist-driven Labour rooted in campaigning social movements would take the party "back to the 1980s."
"It is no use just shouting from the sidelines. It is no use being angry about the world. We have got to change the world," she warned.
Labour's biggest challenge, according to Cooper, is to beat the Tories "on their own terms" and to "win back a lot of votes from people who voted Tory at the last election."